State Sen. Janet Bewley and the folks she serves back home are hoping that her new position leading the Senate's Democratic caucus will bring increased attention and recognition to the challenges of the Northwoods.
"It's wonderful for the rural north — the communities that typically feel they don't get what the rest of the state gets," Bewley said. "I get to educate my colleagues in Madison, because of my leadership roles on the issues that are not just in the lower two-thirds of the state, but what is going on in the northern third, what is going on in forgotten rural communities that don't have the dense populations of the larger cities. It will give me an opportunity to shine a light on things that I might not have had before."
Bewley was elected unanimously as Senate minority leader April 24 after former leader Jennifer Shilling of La Crosse stepped away from the post, announcing she would not be running for reelection.
The 68-year-old Mason resident, who represents the 25th Senate District that covers parts of 10 counties in northern Wisconsin, has served as assistant minority leader since 2017. Her ascension to the top leadership role in her party is somewhat meteoric after just five years in the Senate.
Colleagues say Bewley already has a track record of serving her constituents.
Ashland Mayor Debra Lewis said the city has always enjoyed a good relationship with Bewley, who served on the Ashland City Council before being elected to the Statehouse.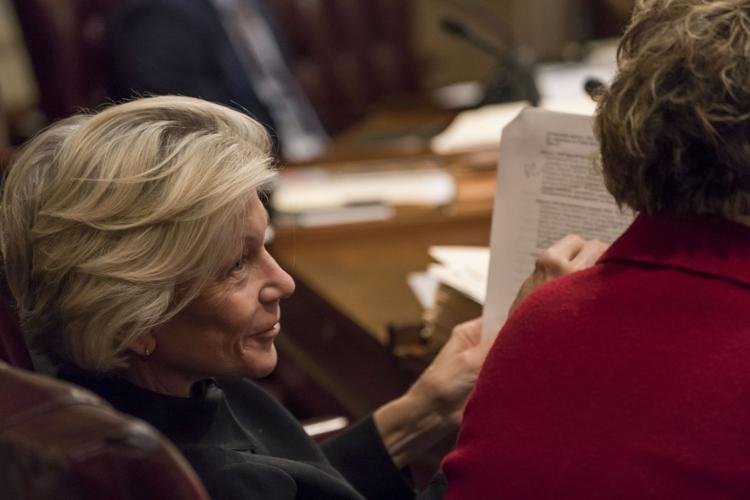 "I think Sen. Bewley does a good job of representing our interests already, but being one step closer means that she is engaged in final negotiations in terms of how legislation gets put together. I think it can only help us; she is one step up from where she was before," she said.
Bewley said she doesn't expect her relationship with the district to change. What will change is that with her in a leadership role, there might be more access, a greater ability for her to express the needs of the 25th District when legislation is being considered.
The minority leader position into which Bewley has stepped has two primary responsibilities.
"One is to guide the agenda of Democrats in the Senate when we are in session, and inside the (capitol) building," she said. "That has to do with public policy and legislation and the important issues of Senate Democrats and their constituents."
The even more challenging portion of the job is guiding Democratic efforts to wrest control of the Senate from majority Republicans.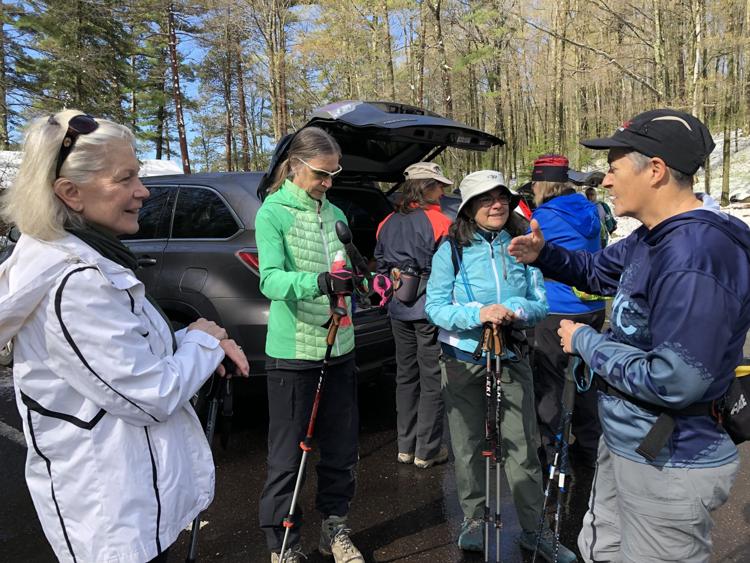 That involves working with organizations that assist Senate candidates, especially those in purple districts — swing districts most at play in the election — helping to raise money and identify strong, qualified candidates to challenge incumbent Republicans.
Though Bewley is taking on the thankless job of leading her caucus when it is in the minority, the unanimous vote electing her as leader is an expression of the Democrats' confidence in her. Fellow Democratic state Sen. John Erpenbach of West Point near Madison said he is certain she's ready for the responsibility.
"I think Janet is going to do a great job," he said. "She is coming in at a tough time. It is going to be a fairly tough election cycle for us, but we'll recruit good candidates and work really hard, so I am glad that Janet is going to be involved with that."
Erpenbach said Bewley's insight as a leader and a politician give her a leg up in the new role.
"She has a very clear mind about what it is going to take, and certainly has the energy to get the job done," he said. "You can have all kinds of good ideas, but if you're priorities are not right, you won't succeed. I think she'll do a good job with that. She has the ability to cut through the clutter and recognize what is important."
Bewley herself said she's not intimidated by the challenges she faces.
"I know the job, I know the role. I have already have quite a few of the relationships in place, and that will allow for a smooth transition," she said. "You have to learn a lot of skills, and some of them are that you've got to have a tough skin, you've got to be ready to stand for what you believe in, but you have also got to have compassion and diplomacy, but you've also got to know when to go to the mattresses."