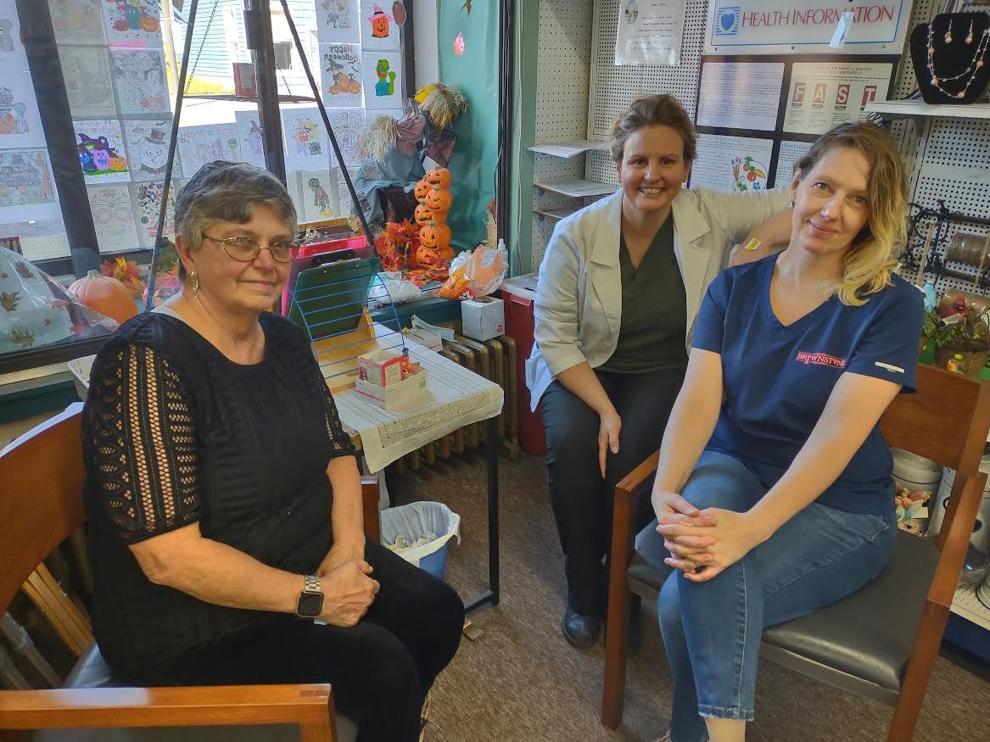 As health officials across the state prepare for a fall surge in COVID cases, local residents are well-prepared in part due to efforts of a Washburn pharmacy.
In Bayfield County 85.3% of residents have completed two COVID vaccinations, according to the Centers for Disease Control — well above the state average of 61.8% and Ashland County's 74.1%. That gives Bayfield County Health Officer Sara Wartman hope — and gratitude for those who worked over the past two years to help vaccinate people.
One of those is Delora Pufall-Porter, owner of Washburn's Brownstone Pharmacy. Wartman said she played a crucial role in protecting Bayfield County against COVID.
"I have seen just an incredible response from our hometown pharmacy," Wartman said. "I would never have expected a mom-and-pop-style pharmacy to have such an incredible role in the COVID response and vaccine effort."
Wartman said Pufall-Porter helped with vaccine rollout, assisting with a coordinated response that targeted those most vulnerable to the coronavirus first, helping out when the Health Department ran out of slots for those who wanted to be vaccinated.
"There was no wrong door. Whether it was Red Cliff, Brownstone Pharmacy or the Bayfield County Health Department, we had a shared agreement so that if people signed up who were interested in getting their COVID vaccine, the three of us were all working on that same list. Whoever could get them in first would get them in," Wartman said.
And Brownstone did it with a small staff in a one-room pharmacy in which everyone threw themselves into the effort without hesitation, Wartman said.
"She took on volunteers, additional workers to help," Wartman said. "She also has helped us obtain vaccine. We've had a hard time sometimes getting vaccine from the state. You would think that the Health Department should get vaccine right away, but when we had challenges, we called Delora and she would say, 'Yeah, I've got this much, OK, come on over today.'"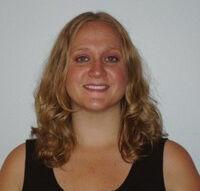 Pufall-Porter was ordering from the federal pharmacy program, which had better access to vaccines, especially at the beginning of the program when supplies were short, than even health departments.
"We've had a great relationship, transferring vaccine back and forth, making sure we had adequate supplies," Wartman said. "She even went into the Washburn schools and did a mass-vaccination clinic. She had the whole thing done while still running a business."
Because the vaccine was always free, Pufall-Porter made only nominal administration fees for completing injections, Wartman said.
"So she's filling prescriptions, giving COVID shots like crazy," she said.
And all that craziness helped Bayfield County reach vaccination benchmarks.
"It would have been a much more difficult challenge to get vaccine, and to get it quickly. This was a unique partnership that we would never have even thought of before," Wartman said.
"We would not have had as many people vaccinated earlier on, and theoretically, we could have experienced more deaths because of that," she said. "The sooner we could have people vaccinated, the more lives we could save. Brownstone's rollout was pivotal in that."
Pufall-Porter said her efforts and those of her staff were just their contribution to a global fight against disease.
"We are all a community here," said Pufall-Porter. "If your neighbor is sick, it doesn't help you out in any way."
Pufall-Porter interned under the pharmacy's previous owner, Jeff Langford. When she bought the business from him, one of the most important factors was that she intended to keep it in place as a true community pharmacy.
"It was really important for me to preserve that and keep it going," she said.
Pufall-Porter was born and raised in Ashland, she her parents, Bob and Carol Pufall, instilled in her a sense of duty towards her fellow community members, she said.
"You see it all the time here. When somebody's house has a fire, you will see lumberyards chip in, and when the pandemic happened, OK, it was the pharmacy's turn," she said.
Pufall-Porter estimates that between her and her staff, Brownstone Pharmacy has given over 10,000 vaccinations and boosters.
Knowing that those thousands of injections probably saved a lot of lives was "overwhelming."
"Sometimes when I hear people say they are planning to go places. It makes me happy to know they won't be getting sick, and I'm glad to know that I helped just a little bit with that," she said.