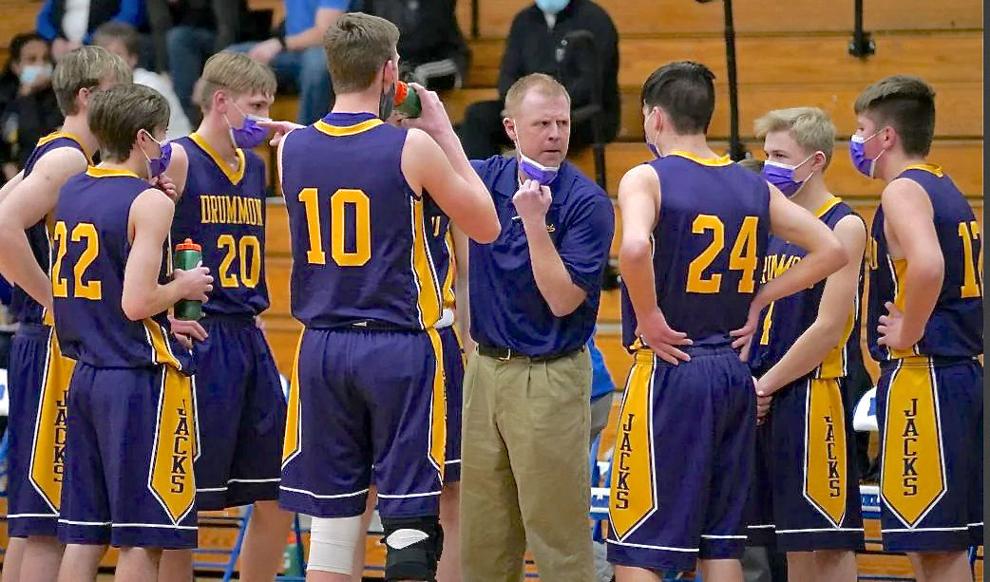 In the heat of competition, it can be difficult to maintain a sense of sportsmanship, but that is exactly what Drummond Area School District Administrator Melissa Giesregen is asking of students and parents alike.
She said she has become concerned at some of the language and actions she has seen at recent Drummond sporting events, including basketball games.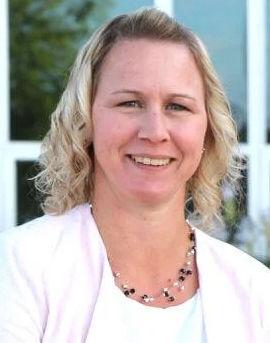 "I felt it was time to remind our fan base and students to focus on positive sportsmanship rather than negative interactions," she said.
Giesregen said at Drummond's last few home games, the contests have been very close.
"There are a lot of emotions that have been riding high, for all that have been involved," she said. "It just felt like it was time to remind everybody that hey, we are here to cheer on our student athletes and to do it in a positive respectful manner."
Giesregen said there had not been any overt actions of serious concern, but she said the tone of fan reactions to plays and calls have been concerning.
"There has been a lot of anger or remarks made to referees, students going back and forth, yelling and hollering," she said.
So far the game time situations haven't degenerated into anything like throwing objects on the basketball court and Giesregen wants to keep it that way. Last week she sent a letter to all students, guardians and parents in the district, reminding them to show their enthusiasm without making derogatory comments and encouraging others to show like sportsmanship.
"Please for everyone's sake, calm down," she said in the letter. "Enjoy the moment. Watch these student athletes with pride when they succeed and watch them with pride when they have the courage to fail."
Drummond Basketball Coach Josh Hanson said that questionable sportsmanship is not a new issue in school athletics at any level.
"I've been coaching for 20 years, and as long as I have been coaching, its been going on. When I was a player, it was probably worse than it is now," he said. "I think our school is just trying to preempt it, and make sure our fans are not the ones who are causing the problems."
Hanson said he has seen sportsmanship issues come up not only at the varsity level, but even in middle school basketball and at volleyball games where fans become too passionate about the game.
"That's been going on for as long as sports have been going on," he said. "But it is one of those things where we are trying to get ahead of it. We want our Drummond students and fans to be supportive of our teams and not take it to a level where it becomes inappropriate."
Hanson said the question of sportsmanship has become a hot topic since Giesregen's letter went out last week.
"Maybe every school should be doing a little bit of their part towards trying to curb fans from those behaviors," he said.
That said, Hanson said he has not seen any actions that have been grossly out of line or threatened anyone's safety.
"I think it's something that has been happening for a lot of years, I think she wants to make sure that we ware not the school that gets blamed for this stuff," Hanson said. "There was not one incident or situation that created this. I don't want to create a mountain out of a molehill."
Hanson said the district has held an assembly with middle and high school students to make students aware of the need to exercise good sportsmanship.
"The students will say that the other schools are doing this too, and that may be true, but we don't have to be like every other school, we want to be our own school, we want our kids to be better that what other schools may be showing," he said.
Hanson said while in his years of coaching, he has seen fans ejected from games and students told to cease their behaviors or even kept out of games, but he said he has never seen a situation where anyone was endangered.
"I've never had a situation where I felt like I had to escort my players off the floor," he said.
And that is exactly where Giesregen wants to be, indicating that it was important not to be a role model for bad behavior.
"Lets remind ourselves why we are here," she said.