Bayfield struggling for housing solutions: Owner of burned apartment hopes for affordable development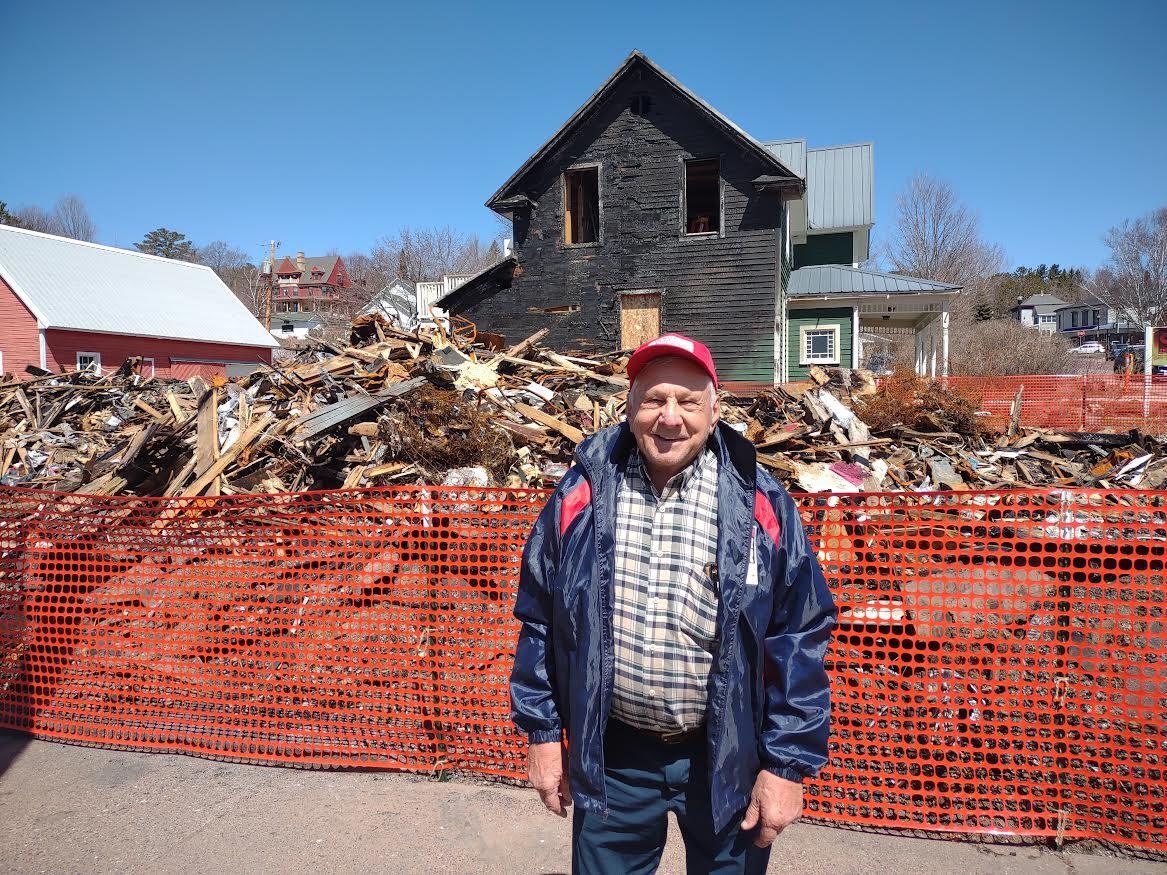 For 50 years, Neil Schultz owned the two-story wood framed apartment building at 239 Manypenny Ave. and kept its use the same as it was when he bought it from Bayfield landowner Al Prevost in 1972 — affordable rentals.
Unlike many other owners of rentals, Schultz didn't convert the building into a bed-and-breakfast, condos or other high-end tourist rentals.
"If people needed a place to live, I was absolutely thrilled to have an accommodation for them," he said. "I have had wonderful renters, no question about it. Half of my renters didn't even own a vehicle. They worked in Bayfield — the waitresses, the maids, most of them associated with the tourism industry. They walked to work and back."
That came to an end April 16 when fire consumed the historic structure once known as the New Brunswick Hotel, commonly known around Bayfield as the Schultz Building. Schultz and his wife Donna were returning to Wisconsin from a trip to Arizona when Schultz received a phone call that his building was in flames.
"I hope everyone makes it out alive, that was the only thing I thought," he said. "I wasn't worried about the building."
Schultz said that when he first saw the burned-out remains of his building, his only emotion was gratitude for the safety and the well-being of his tenants.
That concern continues today. Schultz said he knows that many of his former tenants are having difficulties finding places to move to permanently. Many of them have found temporary housing assistance from the Red Cliff Housing Authority, while others have been put up at local tourism properties. Schultz worries that some will never find housing that enables them to keep their jobs.
As for the future of his property, once the insurance investigation is completed and the debris removed, that remains up in the air.
"I hope someone can put low-income housing there," he said. "In a couple of days, I'm going to be 77. If I was 20 years younger, I'd be rebuilding, putting in low-income housing for the people that I rented to, but at my age, no. It isn't important to Donna and I that we get anything out of the property. It is important that we do what we can to help someone else. For someone who will put in affordable housing, they will get one heck of a deal from me."
Bayfield Mayor Gordon Ringberg said city officials likely would embrace such a plan.
"The one thing we would have to look at is that in that district, we are supposed to have retail space on the bottom floor. That is one of the things we need to look at, is there a way we can make adjustments for that so we can bring in more housing in that area," he said.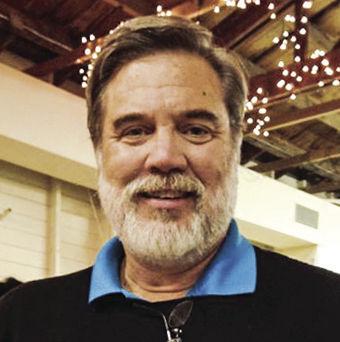 Ringberg said the glaring lack of adequate affordable housing has long concerned city officials, and that need has only been made worse by the loss of one of the city's single largest residential rental spaces.
"We are really looking at what we can do to get more housing density in the city. It is something I have been trying to work on for the past six years," he said.
It's not an easy task. One problem is that the high cost of building makes moderately-priced rental housing economically unfeasible without federal grant money to help developers justify such projects.
But at the same time, federal grant funds and tax credits all seem to go to much larger projects near urban centers and it is almost impossible for small, rural projects to compete.
"The building across the street from Neil that went up recently, the owner at the time was hoping to have the same thing — shops on the bottom floor, then housing that would be affordable for workers on the top floor — but the cost of construction was just so high that there was no way she could cash flow it at a lower rent," Ringberg said.
Ringberg said that because there is such demand for tourist rentals in Bayfield, and because grants from agencies like the Wisconsin Economic Development Corp. don't work well for small communities like Bayfield, prospects for more affordable housing are grim.
"I don't have any answers yet. We are still figuring out how to do this. I would love for someone to come in and put up a building so we can replace those units that were lost. I think there is some great motivation for that to happen, but I am not quite sure where we find the tools to make it happen."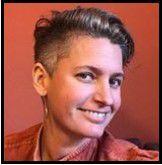 Kellie Pederson, a community housing development educator for the University of Wisconsin Extension, headed up an extensive housing study completed at the beginning of the year and Bayfield is not unique in its problems.
"The state of Wisconsin ranks relatively low among all the states, we have not been keeping up with building affordable housing," she said. "It is always more difficult to develop affordable housing in rural communities because of the economies of scale. There are very few tools in any municipality's toolbox with which to develop affordable housing."
Housing has not been a high priority for small communities in the past, and the result is a dire need for moderately priced housing in areas like Bayfield, Pederson continued. With Bayfield growing as a desirable community to live in, and property values that continue to escalate, incentives to develop affordable housing are scant.
She said the coalition is working to see if subsidies that normally go to much larger projects can somehow be applied to communities like Bayfield that can't compete for the larger grants and tax credits.
Making matters worse is the fact that the price of home ownership has skyrocketed out of the reach of workers earning median incomes, Pederson said.
She said Schultz's willingness to sell his property at an attractive price in return for the construction of low- and moderate-income housing is one bright spot in the picture.
"That is certainly part of the puzzle, especially in a municipality that does not have a significant amount of buildable, municipally owned land," she said. "That is one of the important ingredients."
For the residents of the Schultz building who were burned out of their homes on April 16, a solution to the affordable housing shortage in Bayfield cannot come soon enough.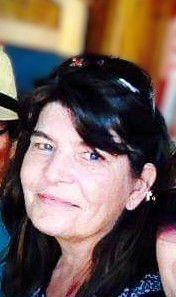 Betty Kerr and her son Mark Gokee were among the 15 people who lost their homes when the building burned. Nearly a month later they have not found permanent housing and are living temporarily in housing provided by the Red Cliff tribe.
"I'm not even close to having permanent housing," Kerr said. "There is nothing in Bayfield at all."
She said Schultz's idea to sell the property on Manypenny Avenue was "a grand idea."
"Right now I have no leads, and if I am able to stay somewhere until I can get permanent housing it will probably come through Red Cliff's task force," Kerr said.
The people who rented from Schultz were working-class people who provided the tourist trade in Bayfield with the workers they needed to operate, Schultz said. He said he was proud to give them an affordable place to live.
"It wasn't the Ritz, but we were thrilled to supply what service we could to those people who needed a roof over their heads," he said. "I hope we can get someone to do that again. We will cooperate any way we can to see that happen."