Cruise ships soon to visit Bayfield: Viking Octanis to make seven stops during season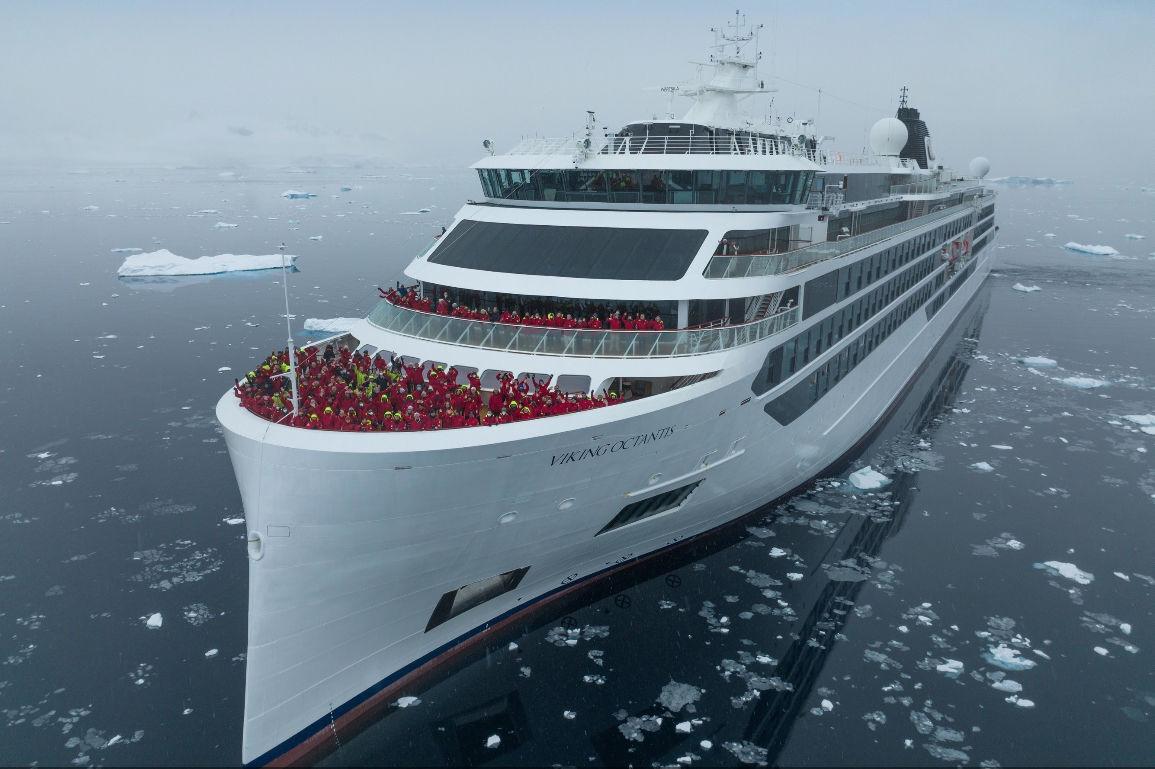 Roxanne Frizzell is used to seeing lots of tourists' faces coming into her little gift shop on Rittenhouse Avenue in Bayfield.
As do most businesses in Bayfield, she relies upon visitors — and she's about to get a big boost in that foot traffic.
The Viking Octantis, a 30,150-ton, 672-foot-long expedition cruise ship operated by Viking Expedition Cruises, is scheduled to make its first stop in Bayfield at the end of the month as it begins regular visits to the port city.
Fresh off a maiden voyage to the Antarctic in January, the Octantis will set sail May 28 from Thunder Bay, Canada with a day stop in Bayfield on May 31 before continuing its journey to the Upper Peninsula of Michigan and on to Milwaukee June 4.
The ship could bring as many as 378 passengers to town during each of its seven stops in Bayfield this season.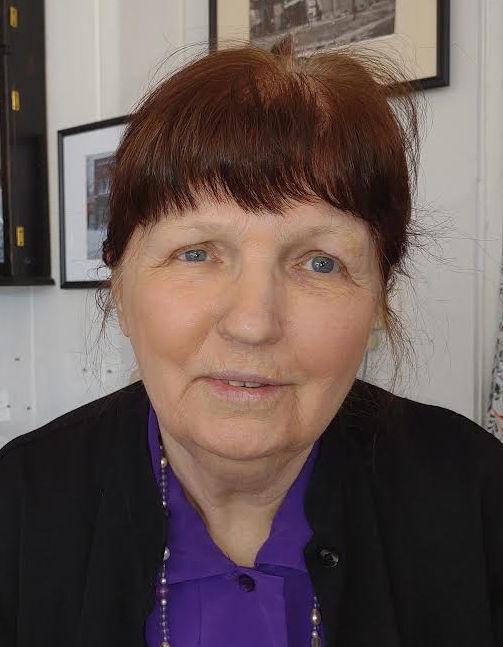 "It's kind of exciting," said Frizzell. "It will be fun to see people from all over who will be on the boat. I think we don't know what it will do in the downtown. I was just at the Chamber of Commerce this morning and they explained that they would be taking tours and things, so whether there will be a lot of people downtown, we will just have to wait and see. I guess we don't really know at this point what to anticipate."
Bayfield Area Chamber of Commerce Marketing Director Kati Anderson anticipates that the visits will be a boon for the economy.
"I think this is an opportunity for Bayfield to really show off what we have to offer," she said.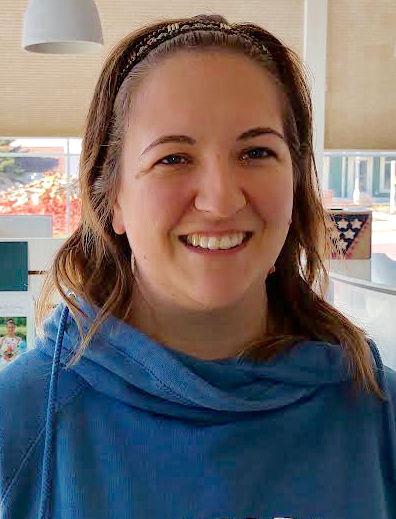 Visitors will have a selection of attractions to choose from, including visits to the apple orchards and trips that go as far as Ashland, excursions among the Apostle Islands and kayak outings.
They will also have a chance just to hang around downtown Bayfield.
"We really hope that they do that. We have a lot of really unique opportunities that you are not going to find on any of their other stops," Anderson said. "I think this is an opportunity to show Bayfield off to a new set of visitors we have never had before and hopefully they will write home about it or even come back at a different time when they have more than a day."
Planning for the ship's arrival has been going on for several years. Bayfield residents should expect an older, more sedate crowd than the party-hearty cruises offered by other operators.
"These cruises as known as the thinking cruise, not the drinking cruise," Anderson said.
Visitors will be shuttled from the ship to the city dock from just outside the harbor entrance. Once there, passengers will go through a security check similar to that found at airports before they start sightseeing.
The logistics of getting cruise passengers through the security process is something that has had to be worked out between city officials and Viking, said Bayfield Harbor Commission Chairman Ted Dougherty.
"It's been a community effort. There are an awful lot of moving parts to this," he said.
Bayfield is not a commercial shipping port, so the city had to create infrastructure and procedures needed to satisfy federal regulations.
"The intent is to protect both the city and the ship and of course, the guests," said Dougherty, who initially found the security requirements pretty daunting.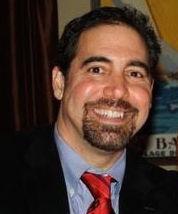 "They were talking about an eight-foot fence topped with barbed wire," he said. "That would not be that warm, fuzzy. 'Welcome to Bayfield' feeling, and we didn't really see the need for that level of security."
What finally came about was a portable security point that can be put in place and removed as needed. A security firm has been hired to staff the checkpoint and local ambassadors will welcome visitors.
"Viking approached the city in 2018 talking about making a visit. Of course, COVID put a hard stop to that, and then, maybe a bit over a year ago they started selling the new cruise," Dougherty said.
The trip doesn't come cheap, with tickets running between $6,995 and $17,995 per person.
"But the ship is akin to being in the Four Seasons. It's pretty nice," Dougherty said.
In addition to bringing deep-pocket passengers across the Great Lakes, the ship also operates environmental research labs for the National Atmospheric and Oceanic Administration and even runs a pair of its own excursion submarines, named Paul and George.
Dougherty said Viking selected Bayfield as a stopping place because of its charm.
"So the concern has been, are we going to become the Key West of the north? Well, I don't think so," he said. The Apostle Island Cruise Service handles 40,000 to 60,000 guests on their boat every summer while Viking will have seven visits spread over a five-month period in the summer, with just under 400 passengers each trip.
"I think other than seeing a big ship that looks completely out of place, Bayfield won't be impacted that much," Dougherty said.
Security are being covered by Viking, which has agreed to pay the city $25,000 as well as a $10,000 flat fee per trip. After expenses, the city should net about $40,000, Dougherty said.
"There is a lot more to it than you would think, but in the long run, a new revenue stream, if it is low-impact, a neutral or positive thing for the city and the businesses in town, we can do an awful lot with $40,000," Dougherty said.
Demaris Brinton, co-owner of Apostle Islands Booksellers on Rittenhouse Avenue, is counting on visitors to bring a lot more than $40,000 — including, she hopes, their manners.
"I think if, like every other visitor and resident of the area, they are thoughtful and respectful of our regulations for taking care of our environment and our community, that we welcome them and we are glad to have them come," she said.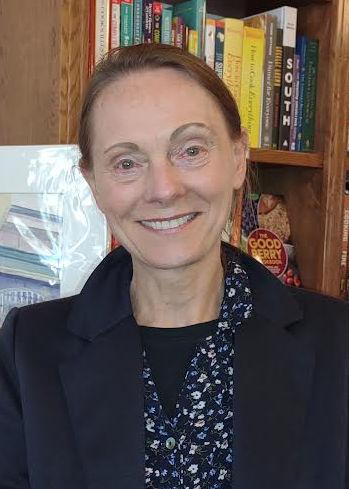 Brinton said her business could from the cruisers, who could well have time to read a book while traversing the Great Lakes.
"It is a very good time to read a book. I've done that myself on a boat," she said.