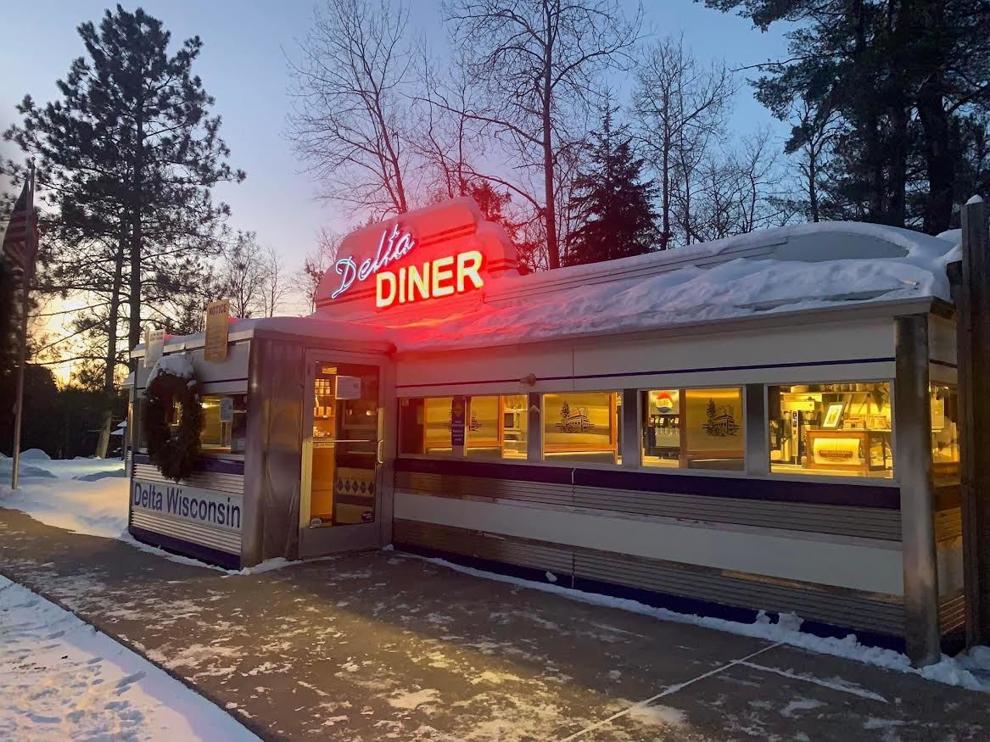 Todd Bucher developed his fascination with stainless steel diners when he was a kid, traveling across the country on a vacation odyssey with his family.
His proclivity for the railcar eating emporiums led him and wife Nina to create the Delta Diner in the woods of Bayfield County, a business that has attained iconic status for visitors and locals in its nearly 20 years of operation.
The two now are looking to step back from the business and are trying to sell it.
The Delta Diner story really begins on a Bucher family vacation when they stopped at several diners that dotted the landscape from through the 1960s. Bucher fell in love at the early age of 12 with the atmosphere he encountered in the polished steel and aluminum restaurants with their lunch counters and stools, short-order cooks and waitresses with their own language for egg orders.
"We were in Pennsylvania somewhere on that trip and we stopped in at the first stainless steel diner I had ever been to, and it just kind of blew me away — the vibe, the feel. Even at 12 years old I could sense it," Bucher said. "It was just a totally different experience for me."
Later, working in a corporate job, he would travel 40 miles out of the way to visit diners and sit at the counter.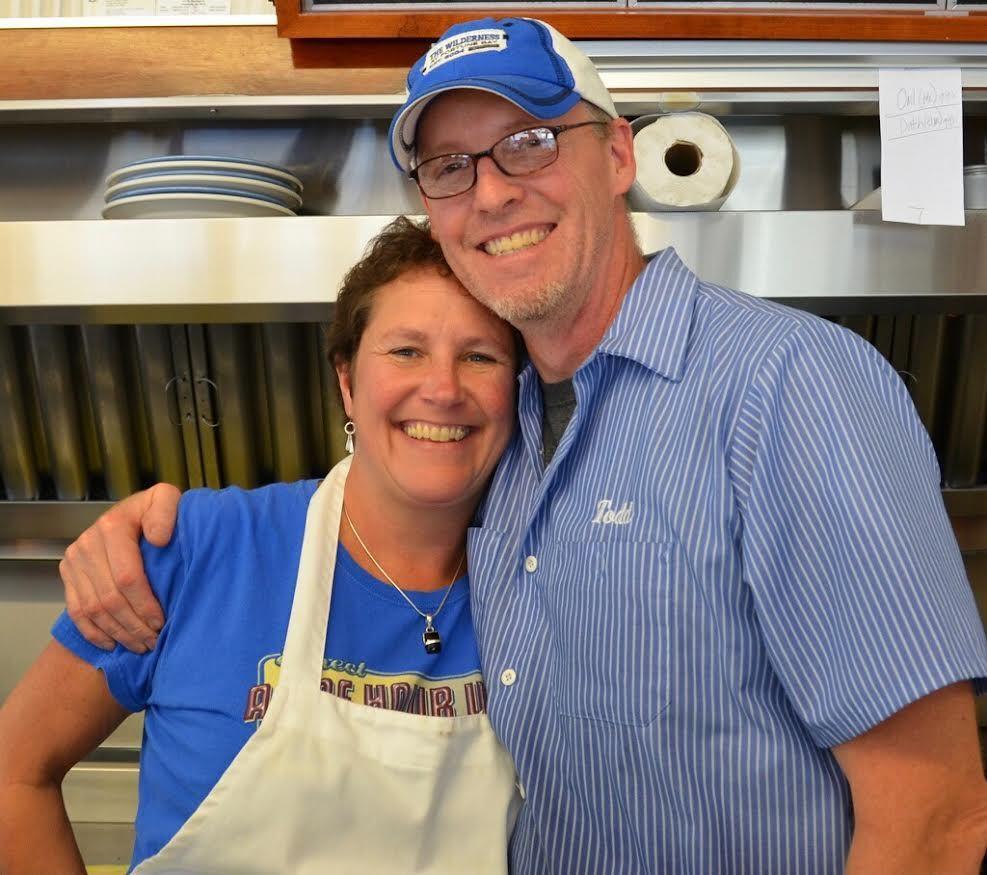 "I was in a suit and tie at the time, but you'd be elbow-to-elbow with people hauling over the road, people on vacation, whatever it might be, and sitting that way you realize that although people are very different, there is a lot of commonality there. It seemed to be a gathering spot where people got connected," Bucher said.
In 2003, he and Nina escaped the corporate world to the woods in Delta, where they opened their own sleek and shiny diner. It was an investment that few thought would ever pay off. People told them they were crazy.
"That is putting it nicely. There were other people who were a little more direct in regards to what they thought of our plan," Bucher said.
But the Buchers proved them wrong. Not only has the diner made a go of it offering hearty breakfasts and sandwiches, it has thrived and expanded.
"At the time it may not have seemed like it, but Delta was the perfect location," Bucher said. "It's a beautiful drive from everywhere. We really wanted to build a destination experience."
Bucher also wanted to recreate the feel of the diners he had visited as a young boy. They started by buying a fully restored Silk City diner from a firm in Ohio.
"Silk City was kind of the Chevrolet of diners back in the 40s," Bucher said. "There were maybe a dozen different builders of diners back in the day."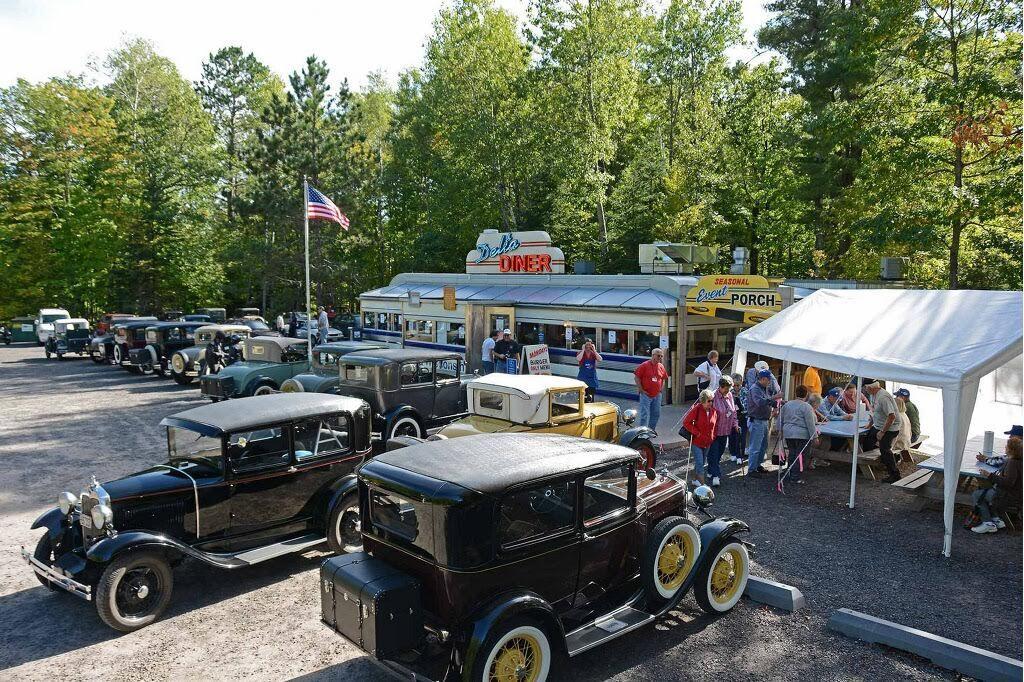 The diner arrived on a flatbed trailer towed though Michigan, over the Mackinac Bridge and into northern Wisconsin.
The novelty of a stainless steel diner in the Northwoods may have brought people in, but it was the quality of the food and the service and the word of mouth from satisfied customers that brought them back. That also was very deliberate part of their business plan.
"We've been very fortunate in having some really good opportunities to hire some great people, and a really good training program so that they understand what we are trying to accomplish," he said.
Bucher said two decades have seen the diner expand with the adjacent, Caribbean-themed TapShack, and Taste Budz, a coffee and ice cream shop.
But now it is time to begin a new chapter by finding a worthy owner to continue the diner tradition. The search has just begun as the restaurant has closed for the season.
"Both Nina and I turn 60 this year. We are healthy and there are some other adventures and experiences that we would like to take advantage of while we still can," Bucher said.
They aren't in any hurry to sell, and it could take a couple of years to find the right person to take over.
"The perfect buyer will be someone who recognizes the assets the diner brings to the table in terms of what the last 19 years has built," he said.
Business researcher Craig Schowalter, who has worked with the Buchers for years to develop Delta Diner, said it has been a success because of the Buchers' creative approach.
"Sometimes you can create a product that is strong enough and different enough to stimulate interest and get people to go way out of their way to come to that business," he said.
He said the diner has "almost a cult following."
"The diner is a social happening, in part physical, but what is really incredible about the diner is the service and the people who manufacture the service at the table," he said. "These are valuable pieces of our community and our culture."
And while people may initially be drawn to the incongruity of an urban diner in the woods with no other businesses nearby, it is the experience that makes the place such a treasure, Schowalter said.
"It's special, it's different, it is unique, and the service — that personal touch really celebrates the human condition," he said. "So much of what the diner does is not about the shiny building, it is about the people."
Schowalter said the Buchers are determined to find someone who will carry on that tradition.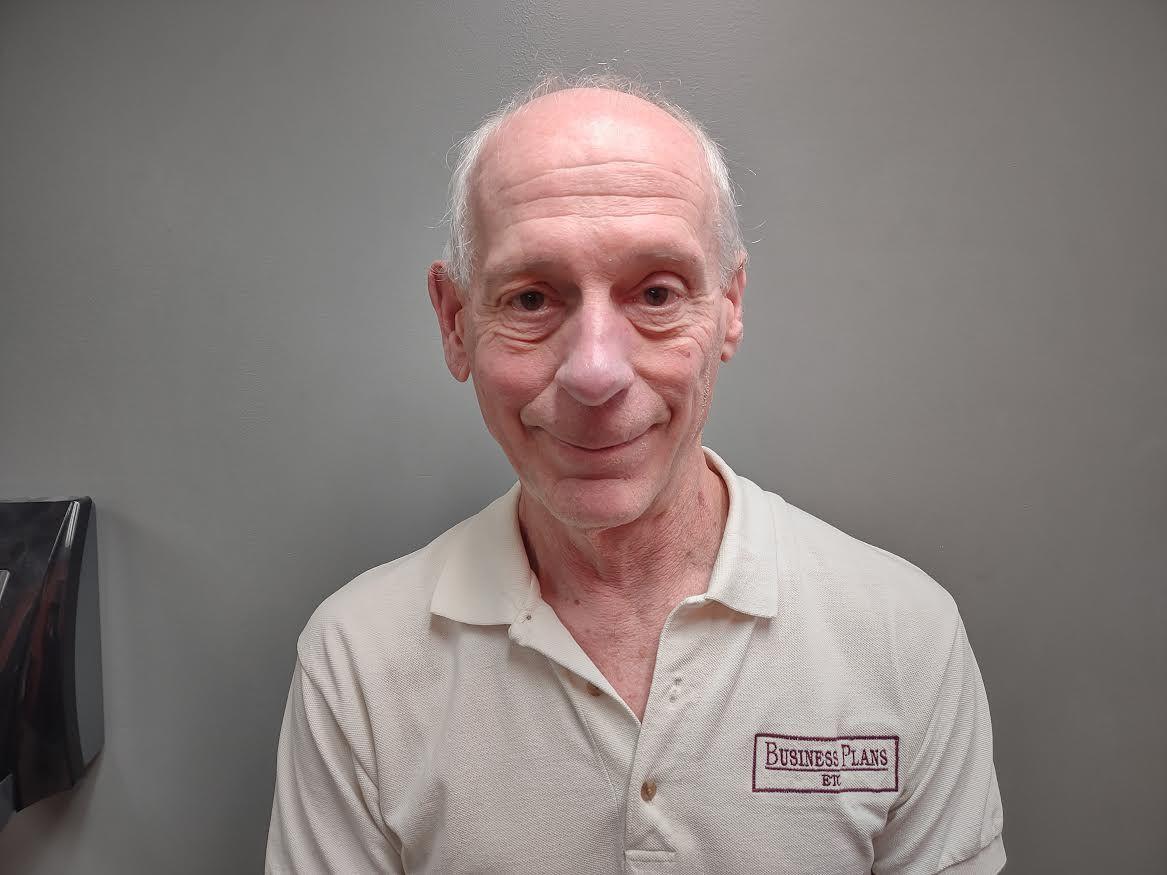 "Whether that happens this year or next year, Todd and Nina are very patient. It is not something they just want to walk away from. It's got to be very carefully transferred to a like entity, a like mindset," he said.