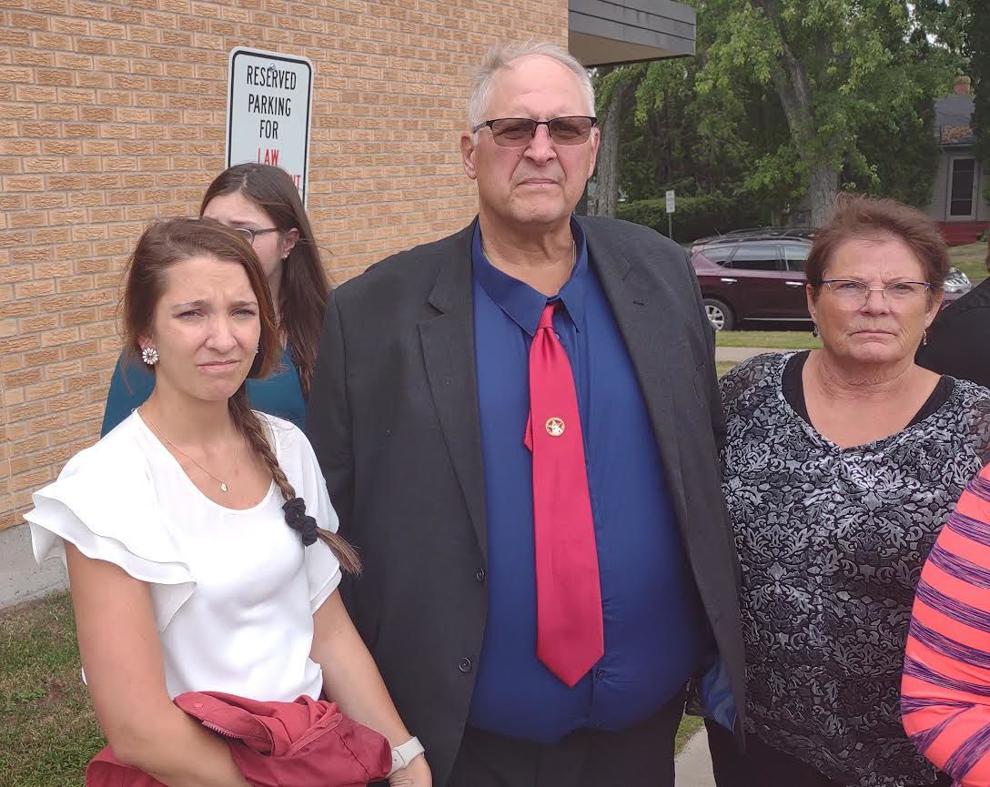 Randy Erickson's 2020 murder of neighbor Michael Kinney has stirred controversy from the moment Bayfield County District Attorney Kim Lawton filed homicide charges against him.
Almost immediately, "We support Randy" signs bloomed in yards across the county. Many of those same supporters weighed in on the Daily Press Facebook page during coverage of his trial. More than 100 comments, most of them defending Erickson and criticizing the judge, Lawton and the Daily Press coverage of the case, have been posted so far.
Erickson, 65, was convicted Aug. 4 of shooting Kinney following a confrontation outside Kinney's home after his wife, Sue Erickson, told her husband that Kinney had knocked her to the ground and kicked her during an earlier incident. The final confrontation came after years of mutual hostility between Kinney and Erickson.
The Daily Press turned to legal experts at the University of Wisconsin-Madison and Marquette University, including former state Supreme Court Justice Janine Geske, who weighed in on some of the questions and criticisms raised by readers about the trial:
Did Washburn County Circuit Court Judge Angeline Winton, who presided over the trial, exceed her authority when she sent jurors back to deliberate three times when they were deadlocked?
"The judge has discretion on that," said Geske. "It is routine if the jury comes back once to ask them to go back and try again, that no other jury is going to be better situated to decide."
Geske said nothing in the law prohibits a judge from sending a jury back for a second or even third time, if the judge thinks that jurors might be capable of reaching a verdict.
"If they come back and say they are hopelessly deadlocked and are never going to reach a verdict, then it gets to a point where you should stop. But there is no magic in two times or three times," she said.
Marquette University law Professor Michael O'Hear said he wasn't surprised to learn that after being sent back a third time, jurors returned a verdict of guilty on a lesser charge than prosecutors filed — second-degree homicide rather than first-degree.
"The fact that the jury came back three times and said they were deadlocked has the hallmarks of a classic compromise verdict," O'Hear said. "That probably means there was a pretty big split among the members of the jury."
Like Geske, O'Hear said Wisconsin judges have very broad leeway to keep sending the jury back to reach a verdict. The reason: Cases like first-degree intentional homicide often are complex and take a lot of time for the court, the prosecution, police and the defense to conduct.
"Judges do not like to have to do the trials over again," O'Hear said. "Once getting the case to the jury has been done, the judge will do everything he or she can do to get a verdict out of that trial so there isn't a need to do a second trial from scratch."
O'Hear said sending the jury back to deliberate three times isn't common, but it's also not unheard of.
"The key here is that the judge is given a lot of discretion to make a judgment calls about continuing a trial and trying to get a verdict out of the jury," he said.
Cecelia Klingele, an associate professor of law at the University of Wisconsin-Madison, agreed that Winton likely was trying to avoid having to start a two-week trial all over again.
"Trials obviously take a lot of resources from the state and defense. They ask a lot from witnesses, from crime victims and their families. So when there has been a full trial, there is a real interest in the justice system in trying to get a valid verdict, either an acquittal or a conviction, when that is possible and can be done fairly."
Can someone claim self-defense after initiating a confrontation that leads to a death?
Geske said the question is similar to the Kyle Rittenhouse case where prosecutors asserted that Rittenhouse, then 17, traveled from Illinois to Kenosha in August of 2020 armed with an AR-15-style rifle and shot three people, two of whom died. Rittenhouse claimed self-defense and was acquitted on all charges.
"It becomes complicated. That is where the jury is told that they have to look at who is exercising self defense and who started it," Geske said.
Complicating the matter is that the law recognizes what is called self-defense and reasonable self-defense, Geske said. She said that is why a jury is given an alternative sentence possibility.
"The jury can find that you were exercising self-defense but it was an unreasonable amount of force," she said. "If the defense is able to establish self-defense, which is what happened in the Rittenhouse case, then the state has to prove beyond a reasonable doubt that it wasn't self-defense. It really is a jury issue as to whether it was excessive or not."
O'Hear said self-defense "is one of the most complicated aspects of criminal law."
"The law in Wisconsin says that if you provoke the fatal encounter, you lose your privilege of self-defense, except if the confrontation reaches the point where you, as the person who provoked the encounter, you now think that your life is on the line or you are looking at great bodily harm and you have no alternative to protect yourself."
O'Hear said a person can lose his privilege of self-defense because of his provocation, but reacquire it based on the extreme danger of the threat faced and the lack of any alternative except deadly force.
Klingele agreed that jurors in the Erickson trial had to weigh a complex area of law.
"The basic rule of self-defense in Wisconsin isn't that difficult to understand. People can only use force that is proportional to the threat they encounter when they respond to someone," she said. "You don't get to use lethal force unless you reasonably believe that you are in imminent danger of death or great bodily harm, a sustained and protracted injury."
Cut to its essentials, the law says that if a person initiates an incident, they must use less-than-lethal force to defend themselves unless there is no other choice to save their life, she said.
"You have a duty to retreat in that context, unless you just can't," she said.
Klingele went on to say that a second-degree intentional homicide verdict could be found if a jury decides that though a person sincerely thought they were acting in self-defense, that belief was unreasonable.
Kinney and Erickson had a long history of conflict, and Kinney had harassed the Ericksons for years. Isn't that justification for Erickson's actions?
"We are a country of laws," Geske said. "When somebody has wronged you, your answer is to call the police. I know they had done that, I know there was a history of that, but that is the answer to it — it is not to take things into your own hands and say, 'I can't put up with this any more,' and then be an aggressor. It was relevant for the jury to hear that history, because it went to how reasonable his belief was that he was defending himself, but it is not a justification that because somebody has done all kinds of horrible things to you, you can then be the aggressor. There are some people who are not the best people because of their behavior, but ultimately they have the right not to be killed. There could have been a call to law enforcement, there could have been something else."
O'Hear agreed with that assessment.
"The law of self-defense or the defense of others is just not set up to allow people to resort to violence based on a pattern of harassing or unpleasant interactions in the past," he said. "The law is set up so you can only use violence for protection of yourself or the protection of others. You can only use violence for protective purposes if you are facing an imminent threat of some kind of bodily harm, and that means immediately. It means if you don't act to use force, to protect yourself or someone else, like in just a few seconds, there is going to be some injury that is caused."
Klingele said it was up to Erickson's attorneys to try to prove that Kinney's past behavior influenced his actions on the night of the shooting.
"Whether that past pattern of interaction or even what happened on that particular day would be considered by the jury would depend a lot on what arguments the lawyers were making in the case," she said.
Klingele said a provision in law called adequate provocation, which means provocation sufficient to cause complete lack of self-control in an ordinary person, can be used to mitigate first-degree intentional homicide to second-degree intentional homicide. She did not know if Erickson's attorneys used that provision.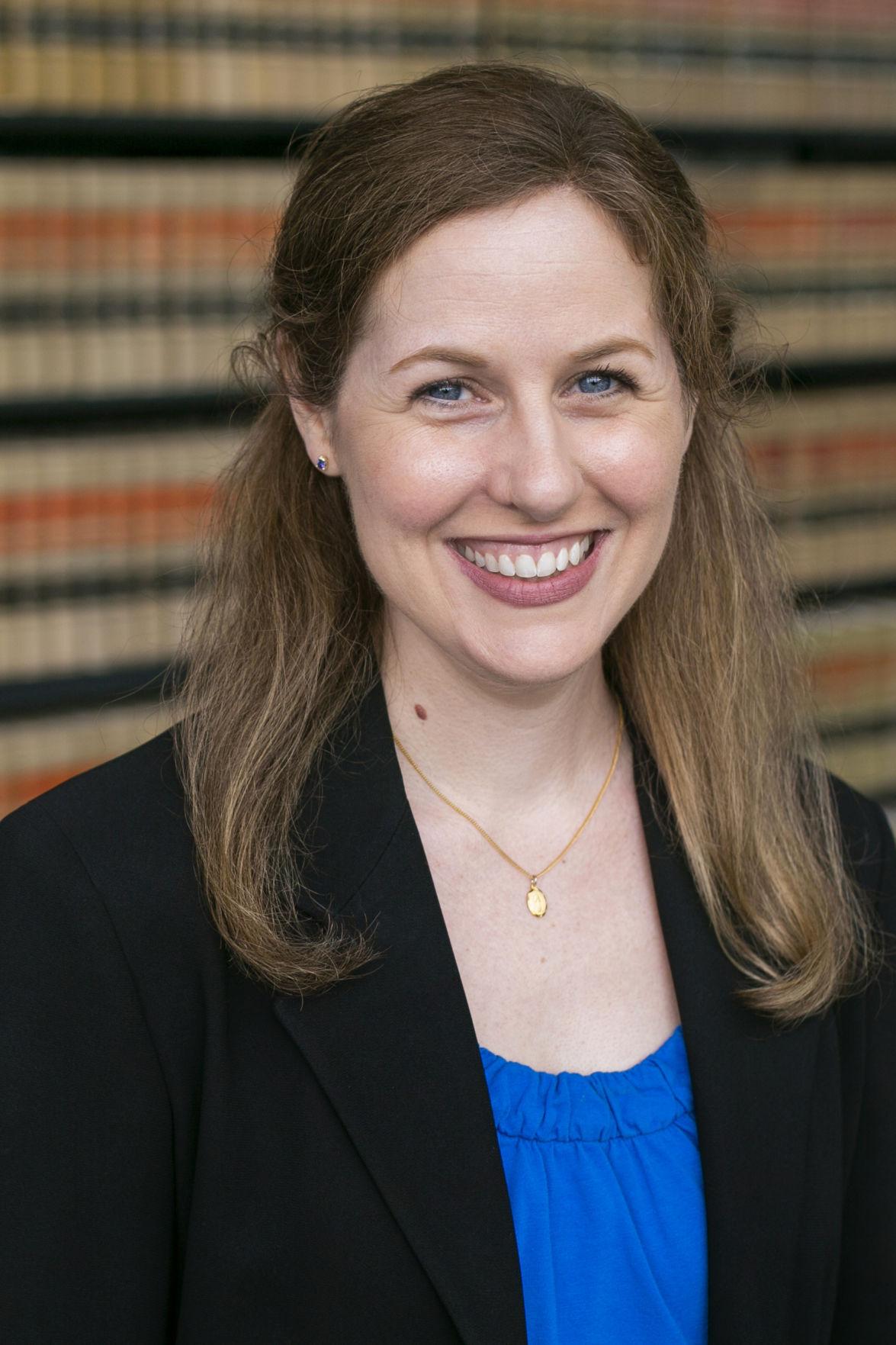 Regardless of the legal points, Klingele said the law was not the most important thing to be taken away from the case.
"It is sad and really tragic for everyone involved," she said, noting that many issues that provided context to what happened were more likely to be brought up in the sentencing phase of the case.
That will happen Wednesday, Nov. 30, when Erickson faces a 60-year maximum sentence.