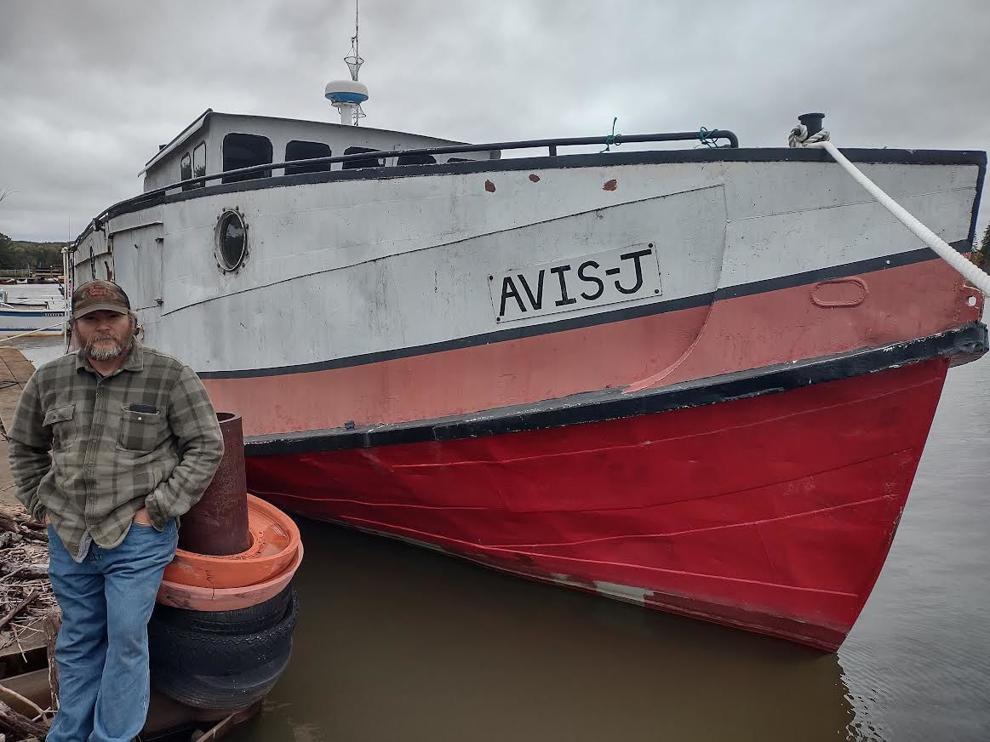 For the past 70 years, the crews of the Everett's Fisheries of Port Wing have plied the frigid waters of Lake Superior, wresting nets full of cisco chubs, lake trout, herring and whitefish from the big lake.
A third generation of the Port Wing fishing clan established by Everett Johnson continues to fish and produce the smoked fish and Jeff Johnson intends to keep that tradition alive. To back up that determination, he recently purchased a new fishing boat, the Avis J, to add to Everett's two-vessel fleet.
Well, new to them at least.
According to the Historical Collection of the Great Lakes, maintained by Bowling Green University in Bowling Green, Ohio, the 50.33 foot-long, 12-ton boat was built by Paasch Marine Service of Erie, Pa. in 1950, making it two years older than Everett's Fisheries. It was manufactured for the Barcelona Fish Company of Erie, which operated it for a decade before selling it to a commercial fisherman operating out of Two Harbors on Lake Michigan. He fished with the tug from 1960 to 1974 before selling it to the Susie Q. Fish Company of Two Harbors, which operated the Avis J for 48 years before selling it to Johnson.
Since purchasing the vessel this summer, Johnson has had it moored at the Port Wing harbor as work has taken place to prepare it for Lake Superior fishing. In the next few weeks, as soon as the last of the renovation work on her is complete, she will join the Julie Ann and the Judy in the Everett's Fisheries fleet.
Johnson said that when the boat came on the market, the price was right and he added it to provided backup for the other two boats, one of which was constructed in 1954 and the other in 1945, in the event one of them had a mechanical breakdown. That's entirely possible in boats of this vintage, and in any event, there really wasn't much choice, as commercial fishing tugs have not been built on the Great Lakes in decades.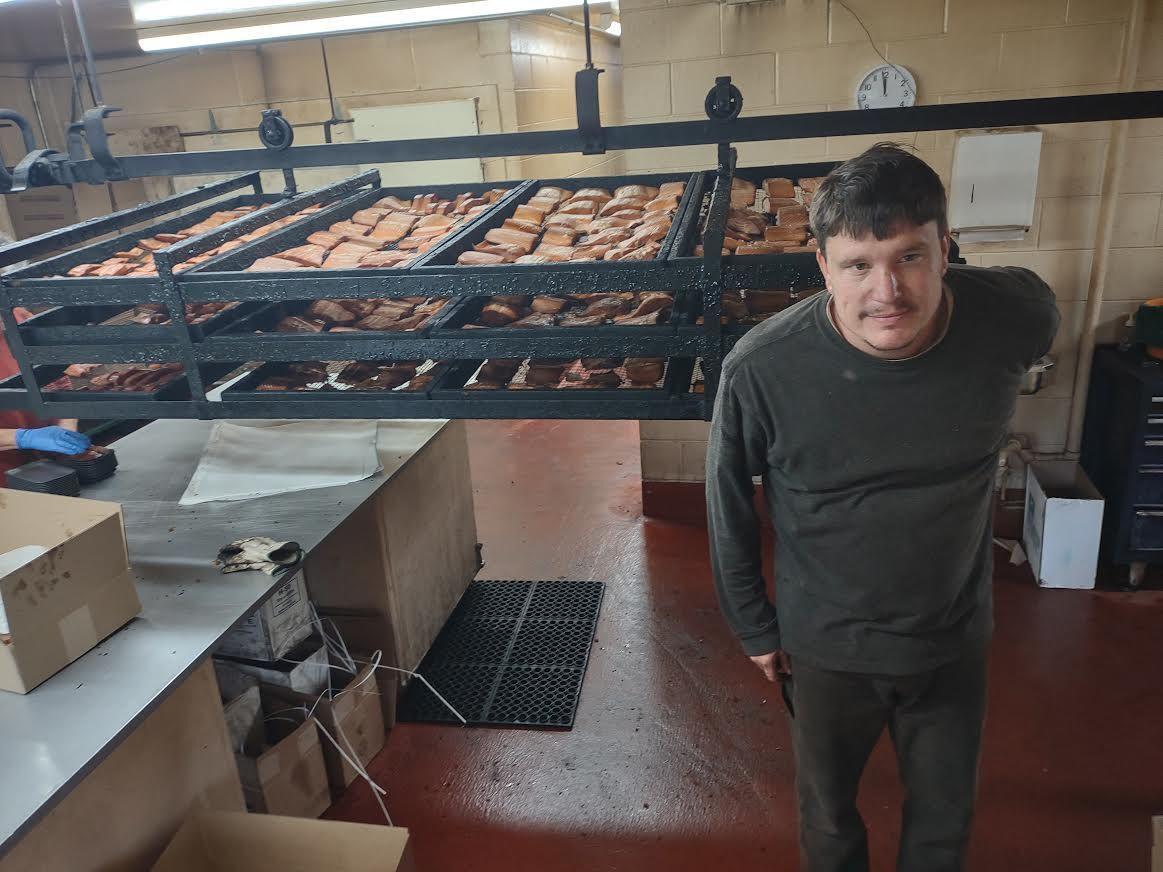 "It would cost you a fortune to have one built now," Johnson said. "Once they are gone, they're gone."
It is just one part of Great Lakes commercial fishing that is becoming increasingly difficult, Johnson said. Another issue is finding people who are willing to arise in the pre-dawn hours, head out over a freezing-cold lake to endure soaking spray, hard work pulling nets and the smell of fish all day long.
"It's not super easy. Getting people to work is half the battle," he said.
About eight people are employed at the fish-processing and packing plant in Port Wing, with another three or four fishermen out on the boats, Johnson said.
The business was established by Everett Johnson and taken over by his son, Eric "Smoky" Johnson. These days, Jeff Johnson handles the shore-side operations while his brother, Chris Johnson, serves as the fishing boat captain.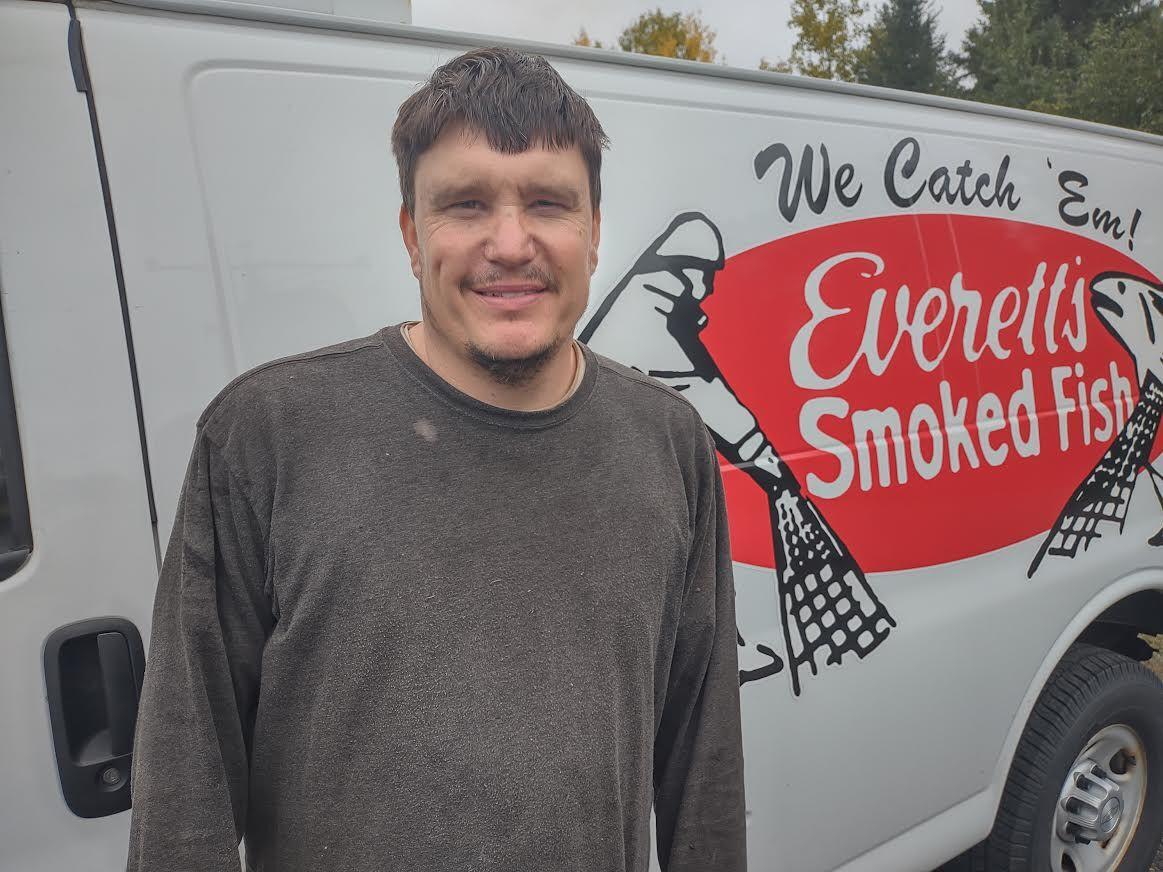 Everett took up the fishing trade from his own father, Alick Johnson, who migrated from Sweden to the Great Lakes in 1889. Everett began fishing in the 1930s out of Gill's Rock in Door County on Lake Michigan.
"They came up here to go fishing, because I don't think the fishing on Lake Michigan was that good," Johnson said.
Still, Everett had to survive the sea lamprey invasion, which decimated the Lake Superior lake trout population, surviving by fishing for herring and chubs.
"A lot of that was before my times, but I've heard stories about it," Johnson said, noting that when sales of fresh fish lagged, Everett Johnson turned to smoking fish in 1947.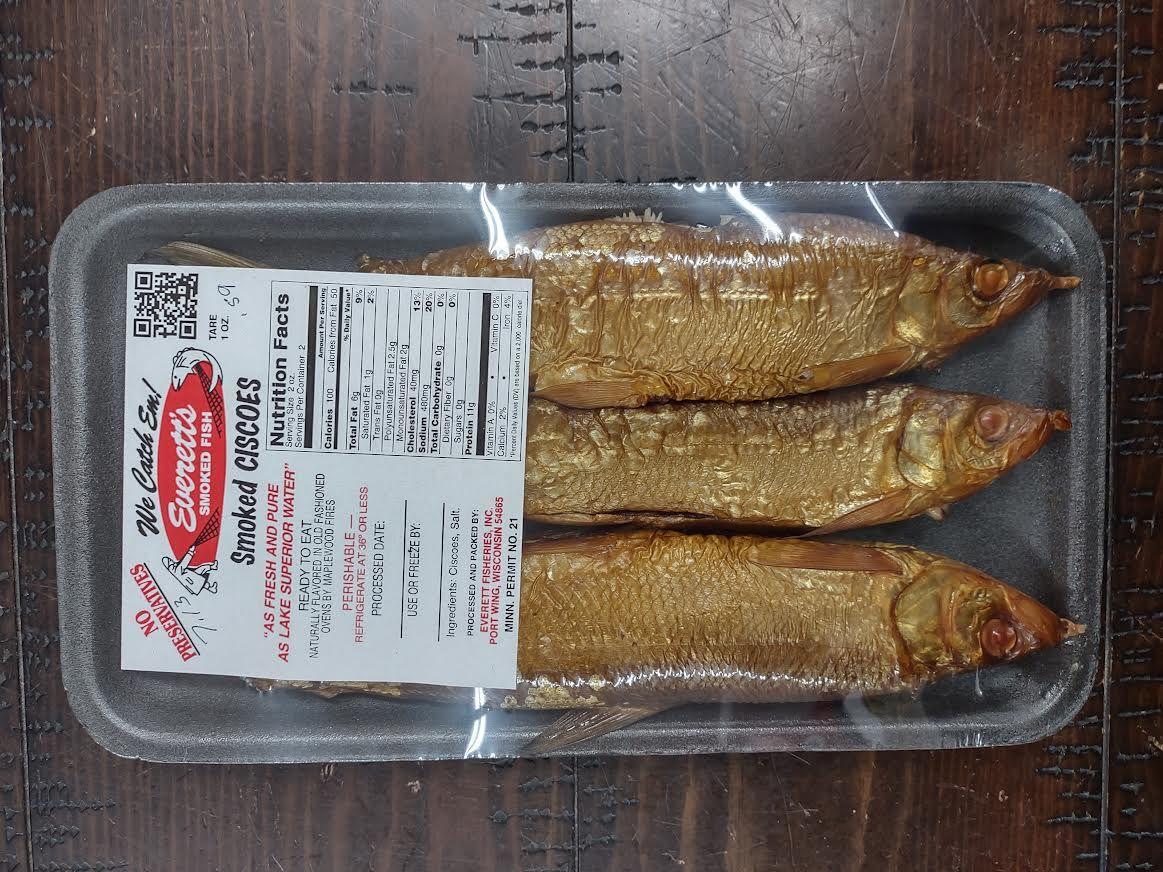 Today, Everett's products are sold throughout the Upper Midwest, still using the same recipe and smoking methods developed by Everett Johnson 75 years ago.
The Avis J will help continue that work, and her new skipper says he can't wait to get her out on the lake.
"They tell me I'm a commodore now because of our fleet," said Chris Johnson with a broad smile.
Chris Johnson said the Avis J also has a reputation as a stable boat, important on the often-rough waters of Lake Superior.