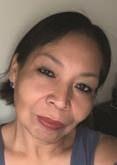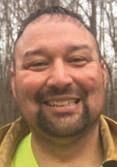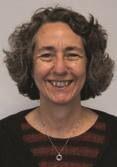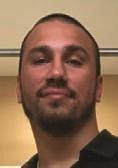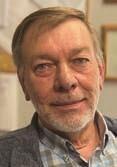 It was Kelly Livingston's death that finally pushed Chris Hicks over the edge.
Livingston died in May of a probable drug overdose — the fourth fatality amid a sea of overdoses that have swept over the Bay Area in recent weeks. Hicks, a Red Cliff a mixed martial arts fighter and promoter who has dedicated much of his life to helping others achieve sobriety as he has, dated Livingston for a few years and was particularly hard-hit by her death. But he can name each of the recent deaths, and he grieves for them all. "The week before Kelly, Nate Thomas died of an overdose, and he was a friend," Hicks said. "And the week before that, Georgia Houle. She lived on Birch Hill, a younger gal in her 20s. She had just been playing around with the wrong people and it bit her. And before them was Edward Leoso. Some people don't die, but there's an overdose happening every day lately. Two weeks before her death, Kelly had just saved one of her close friends lives with Narcan. What's so sad is that Kelly had been fighting for her sobriety, but it was so hard."
"The week before Kelly, Nate Thomas died of an overdose, and he was a friend," Hicks said. And the week before that, Georgia Houle. She lived on Birch Hill, a younger gal in her 20s. he had just been playing around with the wrong people and it bit her. And before them was dward Leoso. Some people don't die, but there's an overdose happening every day lately. wo weeks before her death, Kelly had just saved one of her close friends lives with Narcan. hat's so sad is that Kelly had been fighting for her sobriety, but it was so hard."
Hicks and several other community members say they've had enough. They're starting different projects to memorialize the victims and prevent future deaths, even as they themselves and the rest of the Bay Area are struggling to understand the plague that has struck the Northwoods.
'Not another one'
The overdoses are happening across Ashland County, but they've been concentrated most recently on the Bad River Reservation and Odanah area.
Jody Bigboy-Lowmaster, who serves as an associate judge and background investigator for the Bad River Band of Lake Superior Chippewa Indians, is at a loss to explain the tragic surge.
"I wake up every day, and if my phone rings, I'm thinking 'Oh, not another one,'" she said.
"That is the way I have been feeling for the last month and a half. That's when this stuff started coming almost every day. Somebody is either overdosing or passing, and they are all just young adults, oh my God!"
Bad River Fire Chief Jim Stone often is one of the first people at the scene of an overdose. He estimates that his department has been called to more than 10 in recent weeks, and the pace of overdoses has been devastating to residents in the area.
"It's a tightknit community; pretty much everybody knows most people," he said.
So word spreads after every death, every incident in which Narcan is used to bring someone back from the brink of death's doorway. And the questions begin:
Where are the drugs coming from? Why are they suddenly so powerful and deadly? How can people be so susceptible when they know the dangers that lurk in every syringe or pill?
And most of all: What can we do to stop it?
"I think if someone had that solution, we'd be sitting pretty good," Stone said. "It's not just here; it's all over. It's pretty tough."
Ashland County Sheriff Mick Brennan is seeking answers to that question, too: What can we do to stop it?
He has asked the public for help identifying the source of the drugs — though he declined to name overdose victims and is awaiting autopsy results before he declares with certainty that any death is attributed to drugs — and wouldn't even speculate about what drugs are involved.
But residents interviewed for this story said the primary culprit has been heroin laced with the powerful synthetic drug fentanyl.
And until the source is identified and cut off, residents fear more overdoses are certain.
"People are scared," Bigboy-Lowmaster said. "There are some that are living next door to people doing drugs, and they don't know what to expect. We don't know how to ensure that we are going to be OK. It is horrifying."
Searching for answers
At NorthLakes Community Clinic, helping people deal with drugs and addiction is a daily task, but even there, the wave of recent deaths has been a shock, said psychologist and Chief Behavioral Health Officer Allison Allen.
"It's very heart-wrenching because sometimes you have great stories, and sometimes you get really connected to people and we care about them and we are hopeful for them, and sometimes it just doesn't always happen," she said. "Addiction is a brutal, terrible, wily disease. It sits and waits and it is ready to grab you back."
Hicks can tell great stories about almost all the victims. But he was closest to the most recent death, Livingston.
She was the most loving person you'd ever meet," he said. "Very, very kind, just a happy-golucky girl. She always had a smile. She was just super kind and I can't stress that enough. She wasn't a negative talker. She always had something good to say. Growing up in these communities, you know these people your whole life. But then they start to use drugs and drink and that becomes their way of life."
Allen and her team are dedicated to changing that way of life. But the COVID-19 pandemic has made that task even more difficult.
The drugs have always been lurking around the Bay Area and the reservations. The the pandemic kept people struggling with sobriety away from critical recovery meetings, away from their support systems. And addicts who were cooped up at home while out of work found it easy to turn to the solace of a needle or pipe.
"It was a common concern, not just ours, at the beginning of (COVID) that it was going to lead to its own tsunami of addiction generally and overdose deaths specifically," Allen said. "And we are seeing that."
Allen said the overdoses have had "a terrible ripple effect" on the community.
"Everybody who dies is loved by other people. They often are parents themselves, and this is an intergenerational impact on their children, who grow up terribly impacted by having lost a parent that way," she said. "There is the immediate grief at loss, and there are the long-term effects that we will be contending with for another generation or more. It is devastating for many people."
Jerry Seitz, chemical dependency counselor at Memorial Medical Center, knows just how devastating. He has worked with and come to know several of the recent victims.
"It is a shocker how this drug world within our community has affected people," he said. It's very heartbreaking. We are dealing with addictions that are very powerful. It takes the lives of good people."
It's the very power of addiction that makes the wave so difficult to stem, Seitz said.
"The drugs are deadly out there," he said. "But it's a chance that addicts will take to get their next high. It's a vicious cycle."
Breaking the cycle
The cycle and death toll would be even worse were it not for Narcan, the antidote that has become widely available in recent years. Local health departments and pharmacies will provide training and supplies of Narcan to almost anyone who needs it.
"Oh my goodness, Narcan is something to be extremely grateful for," Allen said. "Narcan saves lives and educating people in the use of it can absolutely save lives."
Still, Allen said even after their lives have been saved through the use of Narcan, addicts remain "at terrible risk" as long as they continue to use opioids.
"Still, having said that, thank God for Narcan," she said.
Bad River Health and Wellness Center Public Health Care Nurse Supervisor Pam Fuestel, one of several health care professionals at Bad River who distributes Narcan, is equally grateful for the drug and encourages anyone who knows a drug user to have it available.
"No questions asked," she said. "Its imperative that this be out there. It could be would lovely to see an end to this stuff. We've been super busy with it; it seems like it is everywhere. It is tough and emotionally draining. Life or death."
But Narcan is only useful after the fact — after someone has used opioids like heroin and fentanyl, after they likely have become addicted, and after they have overdosed.
Bigboy-Lowmaster and Hicks said by that time, it is too late. They're working on other solutions.
Bigboy-Lowmaster and a group of people, all of whom have been touched by the Bad River deaths, have begun meeting and looking for solutions. She said the meetings have become a talking circle, where members talk about how they don't want to get that morning phone call.
"On the day we lost a young mother, there were two other overdoses. Two Fridays ago there were three overdoses between noon and three o'clock," Bigboy-Lowmaster said. "There are far more overdoses than people want to talk about. When we hear sirens, people are saying 'Oh my God, who is it now?'"
Bigboy-Lowmaster has begun a project to call attention to the tragedies and memorialize those who have been lost with life-sized silhouettes that can be posted in the area as a constant reminder.
"I want to memorialize those we have lost, and I want those who are struggling to see how many of their friends, people they grew up with, are no longer here because of the drugs," she said.
She said each silhouette would have a placard identifying the overdose victim and the date of their death, similar to other projects involving victims of domestic violence. She would like the silhouettes to stand on a heavily traveled footpath between Odanah and the Bad River Casino.
"I want people to see how it is impacting us," she said. Along the same lines, Hicks has just paid to have 60 signs — similar to election yard signs — printed up to memorialize the victims and speak out against drug use.
"Stop selling heroin. Justice for Kelly Livingston," one reads. Others name each additional victim, and another says, "Stop doing drugs! We all love you! Your family loves you! Your kids love you!"
"Maybe it will trigger someone to tell the truth or quit selling drugs," Hicks said of the signs. "The signs are symbolic representations of these people we loved and lost. It's really that bad. Maybe of they see that sign today, they won't use today and we save a life. Even if we only save one day of someone being sober, that's a win for me."
Hicks also is expanding the sobriety walk he initiated last year. Instead of hiking from Ashland to Red Cliff, teams this summer will trek from Bad River to Red Cliff on Aug. 28.
It's all part of what Hicks refers to as "walking the Red Road" and being true to Native American ideals.
"We can do marches, do all the jingle dances, but that won't be enough," he said. "And its not just Natives. This is an everyone problem. The biggest thing is we're all connected. Making little gestures – putting up signs, sharing your stories, being evangelical about it – and getting the word out that we're not judging people for being drug addicts or dealers, we just want to make a change. It's going to take the entire community doing this, to create this change. Or it will only get worse."