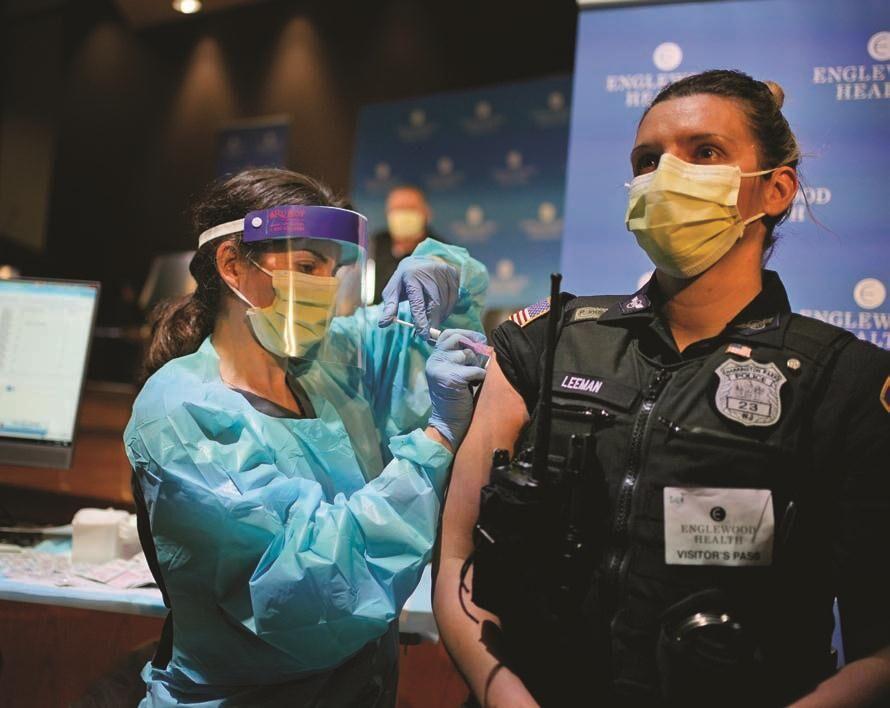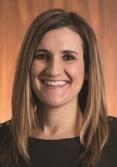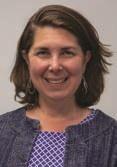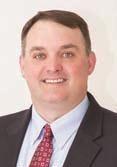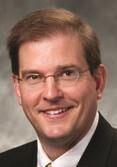 Frontline care workers in Ashland are among those who will be affected by new requirements that will mandate COVID-19 vaccinations for all frontline health care workers in facilities that receive federal funding.
President Joe Biden's Thursday mandate will affect hospitals, nursing homes, clinics and community health facilities that receive Medicare or Medicaid funding.
That means organizations like North Shore Health Care, which operates both Court Manor Health Services and Ashland Health Services nursing homes in Ashland, will have to make major changes in their vaccination policies.
"It would definitely mean that we would have to figure out all the logistics and how it applies to our staff," said North Shore Senior Director of Communications Kristin Mueller, who noted that about 80% of the company's staff has already received vaccinations.
Muller said she does not yet know what the company would do if employees refused to get vaccinations in spite of the federal mandate.
"There are way too many unknowns to really know what we would do, what the parameters of the requirements will be for how we operate. We just really have to work with individuals to make that individual choice for themselves before it becomes a requirement in the hope that we can get more and more people vaccinated. There is a lot more to learn," she said.
Still, Muller said the mandate was not entirely unexpected.
"We learned a couple of weeks ago that there was the potential for a vaccination mandate from the federal level so knowing that was a possibility, we were starting to have conversations about what that looked like," she said. "We just need to wait and learn more and we will figure out how we can make sure that we are not only in compliance with all the regulations, but that we are also at the staffing levels we need and making sure we have the care we need for our residents."
Biden said last month that he would impose the requirement for full staff vaccinations at all federally funded nursing homes. That would affect about 15,000 nursing homes and 1.3 million people. But the requirements he announced Thursday will cover federal workers, large employers, Head Start workers as well as the 7 million health care workers at facilities receiving funds from the federal government.
The requirements will affect federally funded community clinics such as NorthLakes Community Clinic, which operates facilities in 12 northern and central Wisconsin communities, including Ashland, Washburn, Iron River and Hayward.
NorthLakes Chief Executive Officer Reba Rice said a number of NorthLakes employees have pushed back against any vaccine requirements.
"We have gotten strong feedback from several of the people who are not vaccinated saying if we did mandate it they would pursue a religious or medical exemption," Rice said.
The requirements outlined by Biden include only limited exemptions for those claiming religious or medical exemptions.
Rice said if the requirements apply to all medical operations receiving Medicare and Medicaid, that would mean essentially all hospitals and clinics in the nation would fall under the requirements.
"That is going to make it very simple for us," she said.
Rice said she was not opposed to mandate requirements if they are uniformly applied.
"I want to do this with all of our partners," she said. "If lots and lots and lots of people get vaccinated, not just one little business, that will make a difference, and if we are pushed, we will absolutely do it."
Rice said about 75% of NorthLakes personnel have already been vaccinated. The remainder will have to make difficult decisions.
"If some people want to leave the health care industry, that is a choice they are going to need to make, and that is a fair choice," she said. "I know this is going to make trouble for people, and I am sorry for them."
Rice observed that the mandate was not unprecedented.
"There are other vaccines that we mandate, that everybody is required to get, so I don't feel like this is a terrible thing, but it is a big thing," she said.
Schools, for example, mandate vaccinations for measles and other communicable diseases in all 50 states, and health care workers commonly are required to have hepatitis, influenza, measles, mumps and other vaccinations.
Memorial Medical Center Chief Executive Officer Jason Douglas said before Thursday's announcement that while MMC had no plans to impose a vaccination mandate on its employees, it was nevertheless prepared to abide by one if it were issued by the federal government
"As an organization, we are at 80% vaccinated across our workforce," he said.
Douglas said he feared that a mandate could create instability across MMC's workforce.
"So we have not chosen to put in place a mandatory policy," he said.
The presidential action appears to have forced a reversal of that policy, but Douglas said MMC was prepared for it. He said there has not been active opposition or support for mandatory vaccination.
"We've heard very little from our team about it," he said.
St. Luke's Chequamegon Clinic already requires its staff to have had at least a first vaccination and a second by Oct. 1.
"We understand people have strong beliefs about this," said Dr. Nick Van Deelen, St. Luke's co-president/CEO said. "Ultimately, the policy is about keeping our patients and staff safe and reducing the community transmission of a serious disease."
As of Thursday, 78% of St. Luke's employees and 97% of its physicians had been vaccinated, Van Deelen said.