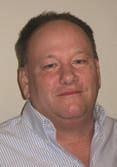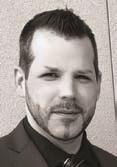 Although he never lived in the community, John Stilin of Redmond, Wash., was among the first to make a donation to help save the crumbling Mellen Bank Building.
Stilin's father, the son of Croatian immigrants who moved to Mellen in the early 1900s, was born in the then-booming Ashland County community.
As a boy, John Stilin made many trips to visit his father's relatives who still lived in the area — and his grandparents had eight children, so the name still looms large in the Mellen area.
"Going to Mellen as a young kid was as good as going to Disneyland, as far as I was concerned," he said. "My grandparents had a house right on the Bad River. We could play out on the river, there were places to hike to. There were a lots of good adventures for kids around Mellen."
"Some of my best childhood memories are in that town," he said.
So it is no wonder that Stilin was among the first to donate $500 to help restore the Lake Superior brownstone-faced Mellen State Bank building.
With the structure saved from demolition by Exeter, Cal., benefactor Jacob Sertich's timely purchase, the work of restoring the building and turning it into a community interpretive center has begun in earnest. That's where donations are greatly needed, one of the restoration effort's organizers, Jeff Peters, said.
"It's going to take a ton of money, especially in today's economy. A sheet of treated plywood costs $60, so we have to fund this like crazy." he said
Peters said an architectural consultant with C&S Design in Ashland told the group it could cost $225,000 to fully rehab the building, which has been standing empty and abandoned since the last business that operated there, a hairdressing salon, closed in 1959. When the effort began, a portion of the building's roof had collapsed, trees and weeds were growing in what once was the teller area and lobby, and the city was on the verge of ordering the structure torn down.
More recently, a crew of volunteers went through the building, ripping out plywood room dividers and removing old furniture and other debris so that repair and rebuilding work could take place.
"Now we can do the structural work that needs to be done," Peters said.
That structural work won't be easy. Peters said that one volunteer put his foot through a rotted piece of flooring. Fortunately, there is no basement under the bank and the victim's foot only went about six inches before hitting solid ground. But that accident speaks to the overall condition of the bank.
Still, Peters found reason for optimism.
"The roof under the original building is still in pretty fair shape, considering that it went on in 1902," he said.
Still, the project will require a lot of work, including lead paint removal and abatement, a job requiring specialists in hazardous material suits and breathing masks. Some work has already been done, such as removing loose and hazardous chimney bricks, carefully saving them for reuse. The roof on the rear addition has been temporarily repaired and the back entrance closed off to prevent invasions from animals.
Peters said a nonprofit organization called the Mellen Brownstone Center is being formed to allow donors to take a tax deduction for their contributions. One of the first fundraisers will sell paver bricks embossed with the name of donors, to be used in a patio planned for the interpretive center, on pathways and in the interior. The bricks are tentatively priced at $125 each, Peters said, with double-sized bricks at a higher price.
Peters said the organization would have to sell a lot of bricks to raise nearly a quarter of a million dollars, but he said the group would have other fundraisers, pursue grants and get more volunteers to help rehabilitate the historic bank building.
"We'll create an interpretation center for visitors and the Mellen Community alike," he said. "The center will display cultural, historical and natural beauty of Mellen, Copper Falls State Park and the surrounding area, including Lake Superior and the Apostle Islands. Peters said the center would not conflict with the existing Mellen Historical Museum.
"We are not going to replace the museum. We don't have enough room. Most of our stuff will be audio-visual, computer generated, old photos, and good things like that," he said.
The effort to repurpose the old bank building is being met with enthusiasm in Mellen. Nate Delegan, a member of the City Council that reluctantly agreed to demolish the structure not long before it was reprieved, said he and his fellow counselors were delighted when people organized to save the building.
"We were happy to see that people would step forward and commit the resources to salvage the building," he said. "We are interested in seeing what they can develop with the building. There were definitely a lot of people who wanted to save the building, and we want to work with people like that — those older buildings are iconic landmarks."
Peters said after years of working to save the building, it is gratifying to see actual work being done — though there remains a long road ahead.
"It's definitely a journey. There is no doubt about that," Peters said. "But like any journey, once you have started you can see things more clearly and you just go step by step."