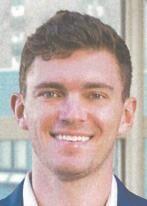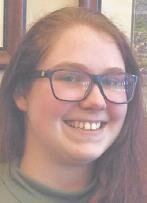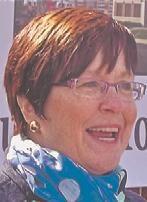 A pair of new development projects to be constructed on the former Timeless Timber site on Ashland's east side would be among the largest investments made in Ashland in decades.
The two projects, to develop 50 units of affordable housing with a price tag of $12 million and a Mexican restaurant to cost $1.25 million, received initial approval from City Council members Tuesday.
The housing project proposed by Commonwealth Cos. of Fon Du Lac would be constructed on 16 acres of the 22.5-acre housing site, while the restaurant would use the remaining 4.75 acres of the city-owned location.
Both of the projects call for the city to donate the land, valued at about $489,000, to developers. In return, the projects would generate property tax revenue for the city.
The restaurant project is set to begin next year, while the new housing is slated for construction in 2022.
Finance Director Julie Vaillancourt said using Culver's Restaurant as a comparable, the new dining facility could provide up to $30,000 a year in tax revenues. The new housing development would provide between $50,000 and $60,000 a year.
The acceptance of the proposals are the first of a number of approvals required for both projects, Ashland Director of Planning and Development Megan McBride said, with formal site plan development next in the process.
The projects would address several pressing issues in Ashland, from the lack of affordable housing to the need for more tax revenue and local attractions.
A closer look at both the projects:
Cottage-style housing
Commonwealth Associate Henry Houdan said the project calls for cottage-style buildings housing one-, two-and three-bedroom apartments. The project would be open to a variety of income levels from 30% to 80% of the area's average median income, with rents ranging from about $344 a month for a singlebedroom unit at the lowest income category, to about $1,021 a month for a three-bedroom unit at the highest income category.
"We are excited to bring in opportunities for people at all different income levels," Houdan said.
Those income levels are critical to the project moving forward. Commonwealth specializes in building affordable housing and already has completed 62 projects across Wisconsin and 25 projects in other states. Another 23 projects either are under construction or in preconstruction development, giving the company a total of 110 housing projects. The company claims 96% of its units are filled.
Houdan said the key to the Ashland project is the use of federal lowincome tax credits that will provide $3.3 million of the project's funding and state tax credits that will provide another $5.4 million of the $12 million project.
The tax credits that require Commonwealth to keep rents affordable are funded through the Wisconsin Housing and Economic Development Authority, which awards them on a competitive basis.
"We believe Ashland scores very well," Houdan said.
Commonwealth plans to borrow $2.5 million and use $800,000 in other funding to finance the project.
Houdan said affordable rent also will allow tenants to save up for the purchase of their own homes, which promises even more benefit for Ashland.
The project is to be built without city incentives other than the donation of the former Timeless Timber site land. The city acquired the property after the firm, which used timber recovered from the bottom of Lake Superior to make lumber that was in turn used to manufacture flooring, furniture, musical instruments and other products, went out of business. After a large industrial building stood empty on the property for several years, it was torn down by the city and offered for development unsuccessfully until Commonwealth and El Tarasco proposed their projects.
McBride said the proposed donation of the land, appraised at $158,000, was the city's only major commitment to the housing project. Other infrastructure including road improvements, utility extensions, water and sewer connections would be paid for by developers, though the city could offer to help with a program called the idle site grant, available through the Wisconsin Economic Development Corp. That grant can fund up to $500,000 to help build utilities for redevelopment of former brownfields sites — previously developed land not currently in use.
Houdan said the project would provide "a significant number" of construction jobs and that Commonwealth would hire local contractors to work on the project.
He said the decision to invest in Ashland was not simply that it scored well in the tax credit competition, but also because of the city's eagerness to see the Timeless Timber site redeveloped.
"We thought it would be a great opportunity to work directly with the city of Ashland to have a winwin for the city and the developer," he said.
El Tarasco
The restaurant proposed by Jose J. Alverez of Ashland is planned as a fine dining facility of 4,000 square feet with a 660-square-foot patio. It would have seating for 80 patrons in the main dining room with seating for 20 more at the bar and a private dining room that could accommodate more than 24 people.
Alverez is part owner of El Dorado Restaurant on Lake Shore Drive West and other restaurants in Wisconsin and Michigan. He said El Dorado and El Tarasco would be operated separately. He is not associated with Ashland's recently opened Mexican restaurant El Charro on Highway 2.
In a letter to the Ashland Plan Commission, Alverez requested that the city donate the 4.5-acre tract at 2200 Lake Shore Drive E. as a development incentive.
"I understand that I will be responsible for all other development costs," Alverez said.
He said he has been working with C&S Design in Ashland to develop plans for the structure. Those plans call for a Southwestern-themed building with clean lines and a covered patio, according to documents submitted to the plan commission.
Alvarez said he has been working with Embers Credit Union in Marquette, Mich., to obtain financing for the project. He said he has tentative financing approval, contingent on selection of the proposal for redevelopment of the site.
He is optimistic for the new development's prospects for success based on his history of operating El Dorado for many years.
"The market supports the need for a larger restaurant that can seat more customers and provide a fine dining experience where it is relaxed and not rushed due to overcrowding," he said. "I would like to make this investment in Ashland and develop another business that will have success for many years to come."
McBride said that the city would work with Alverez to help obtain the same idle sites grant funding that it will be seeking for the Commonwealth housing project.
Next steps
Traffic generated by the restaurant and apartments is expected to crowd Lake Shore Drive and would require a new turn lane to be added to ease congestion.
"The city will assist with this process, but costs will be the responsibility of the developer," McBride said.
The next step for the project is to formulate a development agreement that will specify the city's donation of the land, the developer's performance milestones and a reversion clause in the event that the developments do not move forward for some reason.
McBride said city zoning already allows for commercial development so only a few more city approvals would be needed for the projects to move forward..
The schedule calls for the restaurant to begin construction in the spring of 2021 and though Alverez has spoken to a few plumbing and electrical contractors, he is waiting for city approval before signing contracts. He also plans to hire local construction companies as much as possible.
That bodes well for the city — as does the opportunity to develop a piece of land that has sat vacant for years awaiting the right plan.
"It feels like the stars just came into alignment, particularly at that spot," said Ashland Mayor Debra Lewis. "We did a great deal of work to get ready for them, and I have to say Megan McBride deserves a ton of credit, and before her April Kroner. They really laid the groundwork for getting this site ready to go. It took a lot to get that old building down and go through all the stuff with the DNR to do the environmental stud
Lewis already has heard grumbling about the proposed "low-income housing" project, but she thinks people will change their minds when they see the apartments.
"There is such a stereotype associated with that," she said. "What people don't understand is that this is making housing affordable for people. When people think of low income, they think of deadbeats and folks who are up to no good, and I think people would be surprised at the people who are qualified to live in this place. It really is a mixed income place."
Lewis said she often hears from people who can't find a decent place to live in Ashland, which makes it hard for the city to attract and retain young workers.
"These are hard-working people with good incomes and pensions. The market is really tight," she said. "This will be a good start and it is exciting to see we have this kind of momentum here. We have a lot of interest by developers who not only want to build new but who want to renovate some of our old stock. It's good for us."