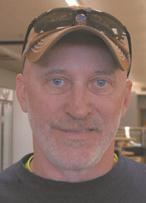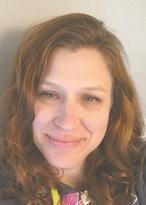 Ashland has been without a source for locally cut meat and difficult-to-find local products since the Sixth Street Market closed earlier this spring.
Jerry and Diana Henderson hope to fill that void when their new store, Taste of Wisconsin, opens its doors in the old Ace Hardware building.
The Hendersons, who also own Up North Food Service, say they will feature freshcut meat, fresh seafood, locally produced products and other specialties from around the state and upper Midwest.
"I've purchased most of Sixth Street Market's equipment and will be doing the same kinds of things they did, and a lot more," Jerry Henderson said. "There will be lots of cheeses; we will be focusing on Wisconsin products."
Henderson said up to 90% of his goods will come from the Upper Midwest, and "they will be items that are not normally found in this area," he said.
The inventory will include sauces and spices, frozen foods, locally produced vegetables — "As much as I can get," he said.
"As a matter of fact, I was just talking to the guy selling fish in the parking lot," he added, referring to an angler hawking fresh Bay fish from coolers.
The second part of the operation will be a floral shop that will operate as a separate business, Henderson said. He said he could not provide details because of contractual obligations involving the owner.
Henderson said the store already has hired a meat cutter to prepare meat provided by Braveheart Beef, which supplies beef from younger Black Angus cattle that has less fat is tenderer than other steaks.
"You will not find that beef
line anywhere but here," Henderson said. "We will sell other beef, but that will be our featured product. If people try it, I think they are going to like it."
Contrary to rumor, the store has not bought Sixth Street Market's sausage recipes. He does plan to produce bratwurst and other sausage, but will approach that slowly, as he learns what the bay area market wants.
"We are going to make our own Taste of Wisconsin recipes, but you probably won't see that when we first open; we have to get going first," he said.
Though he doesn't have their recipes, Henderson said he has planned his store with assistance from Jerry and Linda Pearce, the former owners of the Sixth Street Market.
"Jerry and Linda have helped me considerably, and they are going to continue to help me throughout this process. They have been totally supportive of everything we have been doing," he said.
Serving as the head of the meat department will be Jada Bratley, an 11-year veteran of Sixth Street Market.
"I am very excited; I wanted to stay in meat processing. I wanted to bring what I know to the new store," she said.
Bratley said she intends to carry on the high standards that set Sixth Street apart.
"I told them that I won't deal with anything unless I think it is quality," she said. "That is one thing I take away from Sixth Street, quality is definitely number one."
Departing from Sixth Street, Taste of Wisconsin won't offer general groceries, other than some convenience items. Henderson will reserve shelf space for the Wisconsin-produced items and products from surrounding states that customers will only be able to find there.
"The whole idea is to bring in in items you are not going to find at the grocery store," he said. "For example, I will have a coffee section featuring coffees from all over Wisconsin. I want it to be an experience where you will see stuff that you have never seen before."
Also to be offered will be products from Up North Food Service such as large bags of chicken wings from Brakebush Brothers near Westfield, normally available only to restaurants, Henderson said.
The goal to open the store is mid-June.
"It will be a soft opening, with a grand opening in July, when we get the kinks worked out," he said.