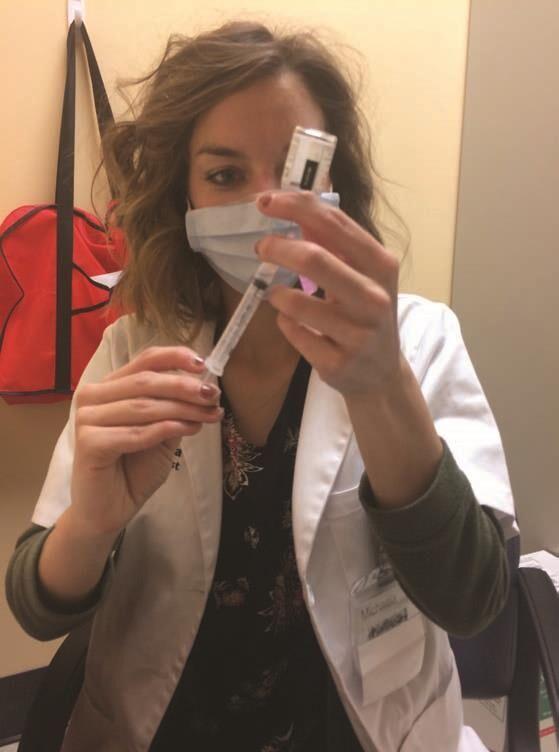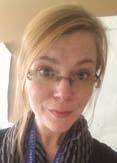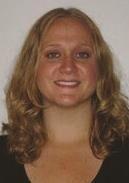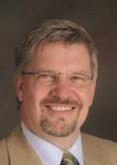 As COVID-19 vaccine becomes more available, the number of people taking advantage of free injections is slowing in the Bay Area, and health officials are focusing efforts now on getting young people vaccinated.
While 89.1% of Ashland County residents over age 65 have had at least one dose of vaccine, just 13.2% of 16-and 17-year-olds have had their first injections — though they have been eligible for free shots for about a month.
The story is much the same in Bayfield County, where 27.2% of teens aged 16-17 have gotten a shot. Those aged 18-24 aren't doing much better; 34.8% in Ashland County and 38.4% in Bayfield County have been injected.
Meanwhile seniors in Bayfield County were almost as conscientious as their neighbors in Ashland County about getting their vaccinations, with 88.2% completing at least their first injection. In every age group over the age of 35 in both Ashland and Bayfield counties, over 50% have received at least their first vaccination.
Both Ashland County Health Officer Liz Szot and her counterpart Sara Wartman in Bayfield County say they understand the disparities in age groups.
"They think they are invincible," said Wartman about young people reluctant to be vaccinated
Statistics say otherwise. About 50% of Bayfield County's new cases are striking patients in the 20-to 39-year-old age group.
That's particularly concerning as the number of shots being administered now is dropping, even as supplies of vaccine are increasing. During the week of March 21, for example, Bayfield County residents got 1,619 shots. That number declined to 595 during the week of April 18, and Ashland County has seen similar declines. Szot said the danger is that young people who aren't vaccinated can be carriers of the disease, spreading it to other unvaccinated residents.
"Part of it is that they are at that age where a lot of people, they are young and healthy, nothing can stop them," she said. "Some are waiting for additional information."
Young people also tend to inhabit the digital world, where no end of false information about the vaccines has spread readily — everything from claims that the injections contain computer chips that allow the government to track residents to rumors that the shots can cause infertility in women.
Neither is true, but that hasn't stopped those and other false claims from making the rounds on social media and the Internet.
Recent cases have made it clear that the shots are as important for young people as for seniors, Szot said.
"If you've seen the news out of Minnesota, a they have had three children age 10 and under pass away related to complications of COVID-19," she said. "One was a healthy 10-year-old who died from it, having no other underlying health condition."
Szot said her department already is seeing an increase in COVID infections among younger adults and children.
"The virus isn't hitting older people because they are getting vaccinated, and it is finding homes in the younger population," she said.
Those facts led Ashland's Memorial Medical Center to combine efforts with health departments in Bayfield, Ashland and Iron counties and produce a series of social media videos aimed at encouraging people to get vaccinated.
"Our approach on social media has not just been aimed at people who are considered to be younger, but at those people who might have questions or be reluctant to get the vaccine," said Kevin Stranberg, MMC's director of strategy and patient experience.
He said the videos used community residents discussing with vaccinations with neighbors.
"They talk about why they decided to get the vaccine and why they believe it is important for other people to get it," Stranberg said.
The videos can be seen on MMC's Facebook page.
Local health officials next are preparing for federal approval to use the Pfizer vaccine in the 12-to 15-year-old age group. Wartman said "pop-up" clinics could take place over the summer if that approval comes through.
In the meantime, Wartman said there were few people on the county's waiting list to get vaccinated. That has created some logistical issues.
"The Moderna vaccine is given in groups of 10. In order not to waste any vaccine, we try to schedule 10 appointments, and we can't actually meet that right now," she said.
Wartman said Brownstone Pharmacy in Washburn has also been giving the vaccine, but has encountered the same difficulty in getting enough people scheduled so that precious vaccine will not be wasted. Her office also points patients to other providers such as Walmart and Walgreens pharmacies in Ashland places to get vaccinated sooner.
"It doesn't have to be a competition; we just want to connect people with the vaccine," Wartman said.