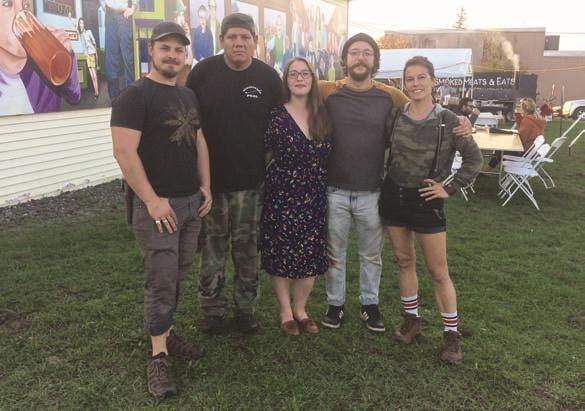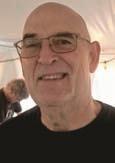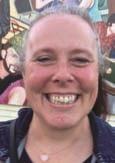 Ashland's Stagecoach Bar and Grill (also known as Cabbies by its old-timer fans) has been a favorite watering hole for decades.
Over the years, it has had several owners, but one thing that has always remained the same is that it has been an unpretentious, unapologetic neighborhood bar.
It has recently changed hands once again, but Becky Wygonik of Washburn, one of the five working owners who now run the bar, said it is going to remain exactly what it's always been and may be even a little better.
"We had a dream to open up a smokehouse in Ashland at 220 Main St. E.," she said. "We were putting together the team to make that a reality, when the Stagecoach kind of came across our path."
It was too good an opportunity to turn down, so the group found themselves owners of one of Ashland's iconic neighborhood bars.
As with any change in ownership, there will be differences in the way the bar is operated, but one thing that won't change is the old Stagecoach atmosphere.
"We are still going to be a bar with a grill, a classic small-town bar experience. Basically if someone came in now who remembers it from before, that is still the way it is going to be," Wygonik said. "We've got pool tables and dart boards, and Packer games on the TV."
That is appreciated by the Stagecoach's considerable corps of regulars, some of whom began coming to the bar in the 1960s when it was known as Cabbie's.
Bentley Brehm of Ashland joined that group in the late 1970s when the bar was owned by Jack O'Brien.
"I am pleased as punch that's the way it will be," he said. "I give a lot of credit to the previous owner, Nancy Sztyndor, who did a really good job. This building was kind of moldering into the clay. The wiring and plumbing has been upgraded and they saved it from rotting into the ground, made it real viable and attractive again, and now the new owners are stepping in and keeping it going and happy."
Brehm said that as a musician, he was happiest that the new owners are recommitting to live music.
"The live music scene in Ashland has kind of died over the last 10 years, so I am real happy to see that they are making a go of it again," he said.
Another Stagecoach fan glad to hear that things will stay pretty much the same is Laura Nagro of Ashland.
"I was very excited to hear they were going to keep that same relaxed atmosphere, and the good food, and the good people," she said. "It's a good place to be at. There is a lot of history; I wasn't here when Jack O'Brian owned it, but there are so many stories, and as long as those carry on with the customers who come here, it will continue to be a great place."
Wygonik said that while working to keep Stagecoach's small-town bar niche intact, they have not forgotten about the smokehouse — but they have been slowed by the difficulty in engaging contractors and the slow pace of obtaining permits. That concept is still moving — the owners recently received a Main Street grant to help it along.
Meanwhile, with several owners who are novices to bar management, it has been all hands on deck.
"We've been learning a lot," Wygonik said. "This is my first business in the restaurant industry, and I'm kind of green. I am so thankful that my fellow owners Freddie Monkelien, Karly Schultz and Peter Halfaday have extensive experience in the restaurant industry, and I look to them for guidance."
One thing the new crew is bringing is their smoker trailer, operated by "Chef Pete" Halfaday.
The trailer, full-size event barbequer and smoker with a fryer, grill and wash sinks, was discovered for sale in Bessemer, Mich.
"It was sitting on the side of the road with a big For Sale sign on it, and we were able to snatch it up," Wygonik said.
The smoker has already seen considerable use, notably during a three-day Treaty Day celebration on Madeline Island and a WhistleStop post-race celebration at the bar.
"What we are really waiting for is to see what kind of a menu he puts forth using the smokehouse. It's very exciting," Wygonik said.
Co-owner Karly Schultz is equally eager.
"I've never done anything at this level before, so it's a great opportunity to expand my horizons," she said. "We are in there every day. Every way I can be a part of it, I'm doing it."