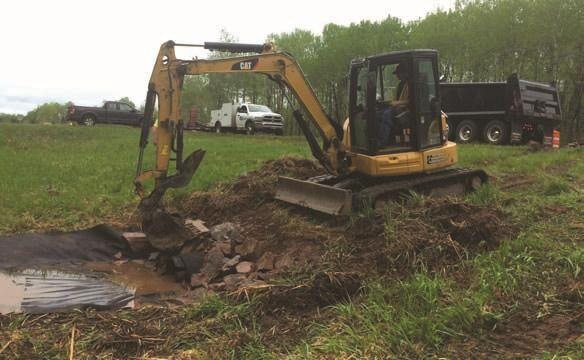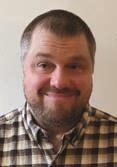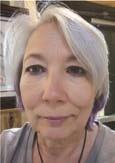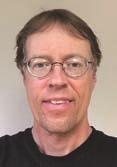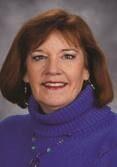 The Highway 2 business district in Iron River has never been particularly pedestrian friendly, says town Chairman Steve Probst.
"We've never had any sidewalks there," he said. "When people want to get from one place to another, they have to walk on the highway."
It's a situation that Kim Hamilton, co-owner of the White Winter Winery at the western edge of the small, unincorporated Bayfield County community, knows well.
"If people want to come here, they have to get in their cars and drive, even if it's just a short distance away. And if they are driving, they can just keep right on going," Hamilton said.
But that will change soon as an $8 million project to repave Highway 2 from Highway E at Ino to the Iron River Bridge, just west of Iron River, gets underway.
Wisconsin Department of Transportation Project Manager Phil Keppers said the project is the first major repair on the stretch of highway since it last was repaved in 2002.
"That's 19 years, which is pretty good for a repaving project," he said.
The work includes 3.25 inches of new asphalt, storm sewer replacement and culvert rehab. Guardrails will be replaced, and a portion of curb and gutters will be redone, shoulders will be widened and rumble strips installed to let drivers know when they are drifting out of their lane.
Keppers said traffic will be re-routed to one side of the road and flaggers will be used in isolated locations. He said the project would reach the Iron River area on the week of June 7, with the most intensive period of construction lasting through the end of July.
Probst noted that the construction contract required that there would be no work on Blueberry Festival weekend, from the previous Friday at noon until 6 a.m. Monday Morning on the weekend of the festival.
"The Chamber of Commerce is working with the town to place signs that will state 'Iron River is open for business,'" said Chamber of Commerce Director Geri Dresen. "We want to make sure we continue to pull travelers, guests and local residents off the highway and into our businesses. Large signs will be placed at each end of Highway 2, with smaller but significant signs will be placed on highways A North and South and Highway H. A couple of others will be placed in town."
For Iron River, the big news is the addition of sidewalks on both sides of the highway and along Bohn Street, leading to the Iron River School.
Keppers said the sidewalks would vastly improve safety for pedestrians walking along the highway.
The new sidewalk will make a big difference for local students, said Maple School District Superintendent Sara Croney.
"About a third of our students at the Iron River School walk to school," she said. "Right now, the kids are walking in the street."
Croney said adding a sidewalk on Bohn Street, the major thoroughfare going to the school, was an important contribution to safety, and a plus for the everyday life of Iron River families.
"Kids should be walking, getting some exercise, rather than being driven everywhere," she said. "It also helps parents who have to go to work to be able to have them walk to school rather than have the inconvenience of having to drive them."
The sidewalks are also a boon for businesses in the community, said Hamilton.
"It will make it easier for people to get at our business, easier for customers to walk to this side of town. Right now, they can walk two blocks from our place, but otherwise, there is no sidewalk. If you can get people walking, they are more likely to visit more shops."
For the White Winter Winery, which has special outdoors events through the summer, the opportunity to have walk-in traffic is especially welcome.
"Iron River is only a few blocks long; people are more than willing to walk that far, if they have a good sidewalk to walk on," she said. "Right now we don't have that. There is not a lot of walking traffic in Iron River."
The road project is being paid for out of the DOT budget, but the work in Iron River is funded through a variety of sources, said Probst. The sidewalks, decorative streetlights and a portion of the curb replacement will be funded through a grant applied for by the town. That portion of the project has a price tag of $726,221, with the town's share being $145,244. The city will also pay $16,300 to repave parking lanes along Highway 2.
With the road reconstruction taking place, the town will be replacing the existing water lines under the highway.
"These are some of the oldest lines in the system and are too shallow, so they are regularly at risk of freezing," Probst said.
On behalf of the Iron River Sanitary District, the town applied for and received a Community Development Block Grant to pay for much of the cost of the $1.3 million project. In addition, the sanitary district was awarded a DNR loan for the balance. Under that program, $216,500 will be forgiven and the remainder financed at an interest rate of less than 1%. In total, Iron River will benefit from nearly $1.6 million in grant funding and loan forgiveness as part of the project, Probst said. According to Keppers, the project is scheduled for completion in late August, with the light poles to be installed before winter.