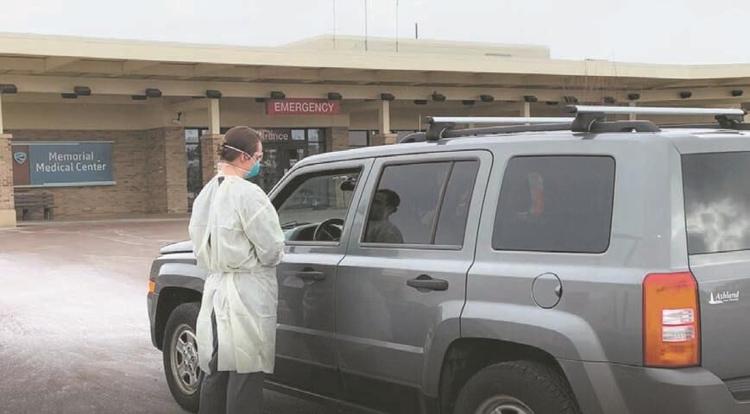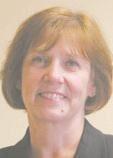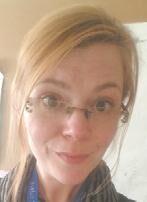 Encouraging statistics from the Wisconsin Hospital Association show a sharp decline in the number of people being hospitalized for COVID-19 in northwestern Wisconsin.
The numbers from the Northwestern Healthcare Emergency Readiness Coalition suggest that hospital admissions spiked in the 15-county region on Nov. 17, when 240 people were admitted to the region's 26 hospitals. By Dec. 1, that total had fallen to 169 total new COVID-19 patients hospitalized per day. At the same time, the number of positive COVID-19 cases identified per day in the region fell from a high point of 1,159 on Nov. 15 to 499 cases on Dec. 1.
That jibes with what doctors at Memorial Medical Center in Ashland have seen. The Hospital was treating three COVID patients midweek and had 14 patients overall in its 33 beds.
"Last week we were having 17 or 18 patients and a few weeks before that we had as high as 20 patients," Chief Operating Officer Karen Hansen said. "I would say it is still going up and down."
Though the trend is heading generally in the right direction across the region, Hansen and Ashland County Health Officer Elizabeth Szot cautioned against reading too much into the figures.
"There are a couple of ways of looking at it," Szot said. "One would be the hope that, yes, things are finally leveling off, but at the same time there is also concern that with deer hunting and the holidays, that people may have just opted to not be tested."
That was Hansen's concern, too. She said MMC did less testing over Thanksgiving week than the week before, as did the National Guard in Ashland.
"I heard they did less testing than they anticipated also, so I can't say we have a trend yet," she said.
Most concerning: 17% of MMC's tests come back positive.
That leaves Szot still "very guarded" about viewing the hospitaladmissions data as good news, particularly in the Bay Area where the state has deemed transmissions rates "critically high."
"I don't mean to sound jaded when I say that it's a good sign, but anyone who was at hunting camp or were at Thanksgiving dinner and there was someone there who happened to be mildly ill and hadn't found out they were COVID positive, any of the people who were potentially exposed, we are going to see those case numbers start to come in by the end of the week. It could be a rough weekend, and we still have Christmas to get through."
Still, Eric Borgerding, president and chief executive officer of the Wisconsin Hospital Association, said the latest statistics are good news in a time when almost all other virus-related news has been bad.
"After we have been basically going up in a straight vertical line for the last several weeks, to see some relief from that that is very, very welcome," he said.
But he too advised caution against reading too much into the data.
"I can tell you one of the many things we have learned about COVID is just when you think you are out of the woods, it comes raging back. That is lesson number one, two, three, four and five," Borgerding said. "Very cautiously, we are viewing this as a pause. We would much rather be over-prepared in the health care setting than underprepared. It's a lot easier to ramp down than it is to ramp up."
He noted that the statewide numbers for hospital admissions bumped upwards on Dec. 1, and that the data will be closely watched with Christmas and the New Year's holidays less than a month away.
"I think the biggest takeaway for us is to remain extremely diligent and prepared for all this. It remains as important as ever for our communities, for Ashland and all parts of the state to continue really observing diligently the emergency precautions everyone has been talking about for so long," Borgerding said. "It is human nature; we are all human and we are all sick of COVID. As human beings we love our families, and Thanksgiving and Christmas are the most important times to spend and to reconnect with family. It is human nature to look at these numbers and breathe a sigh of relief and think we are finally through this challenge and start relaxing."
He said it was important to continue masking, maintaining social distancing and avoiding large gatherings.
"All those things I believe are what are contributing to the downward trends we are seeing. Now is not the time to let up," he continued. "It's not permanent, but we have to keep it up for a bit longer."
Bayfield County Public Health Director Sara Wartman likewise said she was "cautiously optimistic" about the data.
"I am not sure if I should be elated because our numbers are decreasing for two weeks in a row, or if I should be concerned that there are sick people who are are just not getting a test because they didn't want to be told to stay home before Thanksgiving," she said.
Wartman said that over the summer, health officials saw many people who were made only slightly ill by the virus.
"It's difficult to tell someone who has seasonal allergy-like symptoms that they need to stay at home for at least 10 days," she said. "Perhaps it's flipped a bit, where people who aren't feeling well are staying at home and therefore we are not having as much exposure," she said.
Wartman also said many workplaces have become more diligent about enforcing COVID precautions, ensuring that sick workers stay home and get tested.
"I don't have a very good explanation about why we have had a decrease; but I am grateful. For a while there it felt like we were drowning in new cases," she said.
Wartman too warned that the decrease was not an invitation to abandon COVID safety measures.
"I have concerns that people will hear that we have had decreases and stop taking precautions," she said. "The one thing that is ever present is while we are seeing fewer new cases, our deaths continue to go up. It has been heartbreaking."
That's why MMC is keeping an eye on other hospitals in the region and preparing for a holiday surge by readying even more rooms for specialized COVID treatment — and hoping it doesn't have to take the dire measures that other hospitals have.
"(We) don't have army cots set up," Hansen said. "Around the state last week, some of the hospitals talked about having converted ambulance garages and parking ramps, so there are places that have done it, but it's not us."