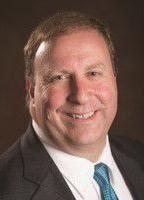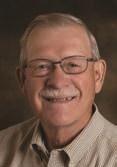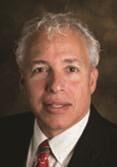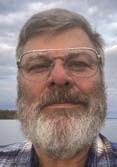 Residents on Pigeon Lake near Drummond are carefully watching and worrying about the possible sale of the stateowned Pigeon Lake Field Station — and what a sale could mean to their neighborhood.
For six years, the unused 90-acre property, which includes 1,750 feet of lakeshore on the 200-acre lake, has been eyed for sale by the state. Now Tom German, the head of Wisconsin's Board of Commissioners of Public Lands, says the state is taking preliminary steps that could lead to the sale of the property.
"They've been saying that for two years, now," said Mary Hayes, president of the Pigeon Lake Association homeowners group. "But it is possible. Mr. German is less than forthcoming about things, but I suppose that is typical of most state government people."
Residents who want to preserve the quiet, rustic nature of the lake worry about one thing more than any other: A developer who would come in and transform the station into a resort or other high-traffic destination.
"Our biggest fear is that the wrong owner comes in," Hayes said. "Whoever comes in, we would want them to respect the fact that this is a small, silent sport lake. It is not a wave-boat, speedboat, water-skiing lake. This is a lake where people want to kayak, they want to canoe, to fish. They want to enjoy the beauty that the Northwoods offers."
German said the board has been exploring sales since the University of Wisconsin-River Falls stopped using the property for environmental and arts programs in 2014. He said the board has focused keeping the property for public purposes.
"But we can't wait forever," he said. "We are trust managers and we have a fiduciary duty with respect to the trust assets and our beneficiaries. It doesn't appear that any sales to public institutions are on the foreseeable horizon, and the time is getting closer for us to explore a sale to any entity, including entities that would not keep the property open to the public."
German said the board is required by law to get a new appraisal before any sale; the property last was appraised in 2015 and valued at $1.325 million. A new appraisal won't be cheap, and the board is considering what it can afford. "But Pigeon Lake is certainly one of the properties we are looking at having appraised, and then putting it up for a bid auction or working out some kind of a transaction with some entity out there," he said.
Under state law, the appraised value would be the lowest amount the board could accept for the property, German said. He has not given up entirely on the hope of finding a public buyer for the property.
"But at the same time I have to be a realist and be also looking at additional options," he said.
In July of 2020, nearly 20 representatives of public and non-profit entities visited the property to determine if it suited their needs. And the number who came forward with serious proposals?
"Nobody," German said. "We had a lot of people there who were interested to various degrees, but unfortunately nobody came forward with a proposal for purchasing it or financing it."
Given that failure, the board must move toward selling a property that is not producing income to benefit the state's school trust funds, German said.
"A sale will be inevitable. The question is a sale to whom," German said. "I still have hopes that a public entity will step forward, but my expectations are beginning to drop."
With those fading hopes, German expects an appraisal to be ordered in spring. Once its results are in hand, a sale could proceed and with no public groups seeming to be interested, a private sale was "certainly one of the likely possibilities," he said.
Bayfield County Board member Fred Strand said he had his doubts that the Board of Commissioners of Public Lands would be able to sell the property, new appraisal or not. One issue is the fluctuating level of Pigeon Lake.
"Not too many years ago, that lake was almost dry. Now it's substantially over its banks," he said. "If you are a knowledgeable buyer are you going to take the risk that it will stay high, go back to normal or go low again?" he said.
Strand declined to guess what the future held for the land.
"I hope someone a lot smarter than me can figure out a good and appropriate use for the property," he said.
Fellow County Board member Steve Sandstrom said high water levels have threatened some of the field station's buildings, requiring them to be moved to higher ground, and rendered its sewage drain field unusable. That will be a problem for any redevelopment of the property.
"Nobody would buy a lot there, the way the lake level is now," he said. "Until we know what the lake level is going to do, I think there is not a whole lot that can be done."
Bayfield County has a large stake in the future of the former field station, said County Administrator Mark Abeles-Allison.
"Nobody has come forward; we don't have a plan," he said. "It's been years and it is only getting into worse condition because of its non-use. Something is going to have to be done about the parcel, and that is likely to be an open-market sale."
That said, Bayfield County isn't interested in buying the property. Not only is the price out of reach, but the costs of upkeep for the facility made the idea a non-starter, Ables-Allison said.
Sandstrom agreed that the county could not afford to acquire the camp.
"That's too bad, because it is a very special place," he said.