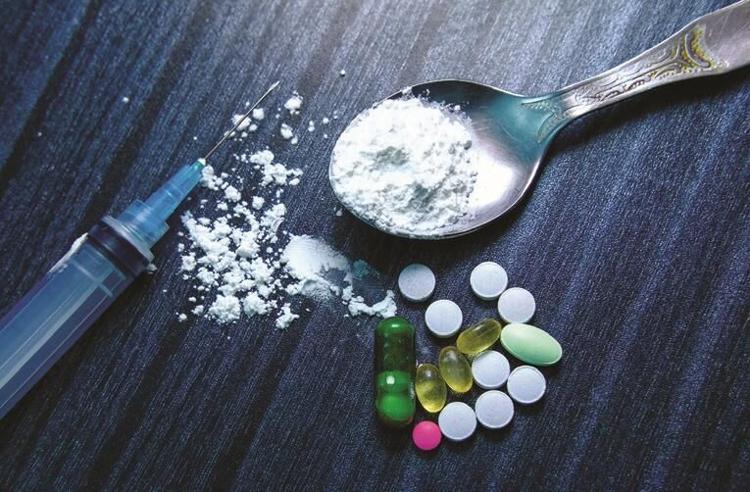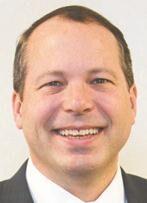 COVID-19 isn't the only disease running rampant in the Northwoods.
Addiction counselors said that as the pandemic has taken its toll on the Bay Area, substance abuse problems have mirrored the spike in local cases — and related safety restrictions.
Patients reporting alcohol, methamphetamine and other addiction problems have increased at both Memorial Medical Center's Behavioral Health Unit and NorthLakes Community Clinic, both of which treat the disease of addiction.
Opioid overdoses in Ashland County increased in every month except May and July this year through August, the latest month for which statistics are available, as compared to last year. Local ambulance crews were called 26 times over the first eight months of the year to suspected opioid overdoses — up from seven calls for the same period of 2019, according to the state Department of Health Services.
Of those 26 calls, crews used a medication to reverse the effects of overdoses 19 times.
Allison Allen, a psychologist and chief behavioral health officer for NorthLakes, said substance abuse counselors anticipated the spike as soon as the Allen ramifications of the pandemic — from lockdowns and quarantines to lost jobs and social isolation —
became apparent.
"One of the keys to recovering from addiction is and staying sober is getting connected to lots of different people in a lot of different ways and getting a lot of structure to your days," Allen said. "Obviously, all that goes away during the pandemic. That is true for opiates and any other substance that you want to talk about. People are in a terrible bind."
It's that lack of human connection during the pandemic that most worries Tom Jensen, director at MMC's Behavioral Health Unit. Patients in the throes of addiction tend to isolate and disconnect even during the best of times, so conditions today make it easier for both for someone to start abusing alcohol and other drugs and more difficult to seek help.
"One of the key elements in recovering from any addiction is getting connected with others. Isolation and loneliness are fuels that keep an addiction alive," he said. "And of course the pandemic is asking us to please stay in the house, please socially isolate from others. It's just contrary to everything we have used in our toolbox to help people in their recovery."
Another issue, Allen said, is that people are far more likely to relapse if they are under stress, something that happens especially in the early days of recovery with isolation and loss of support systems such as self-help groups like Alcoholics Anonymous and Narcotics Anonymous. In the Bay Area, most face-toface AA and NA groups have shut down.
"(Addicts) have all the other stresses that everybody else has — worries about their health and their family members' health. Maybe they have lost their jobs or have gotten laid off. So they have all those other stresses and at the same time they are losing the supports they really need to recover," she said.
The results can be seen statewide in statistics that show emergency room use for opioid overdoses in Wisconsin have gone up 39% in 2020 over 2019.
"It's going to be a terrible shame if people do all of their due diligence for their physical health — they wear their masks and wash their hands, they socially distance — and then they are killed by aspects of their mental health: depression, suicide and addiction," Allen said. "It is a huge additional risk to our public health that is riding around on the tail of this pandemic."
Allen said it falls upon the entire community, be it professionals or just friends and family members willing to lend a sympathetic ear — to help people in recovery maintain connections.
"We humans are just not made for isolation," she said. "While we have to stay safe, we have to find ways to connect."
Allen said NorthLakes is working to ensure that people are aware of the clinic's services an how to access them in person, via computer screen or on the phone.
But even with all those services available, she fears the long-term consequences of the pandemic.
"Sales for alcohol are just going through the roof, and you can just see that as a wave of future folks who are lost to addiction," she said. And that likely means an increase in related social problems such as domestic and child abuse, she said.
And while illicit drugs — opioids and meth — get a lot of attention in the media and from lawmakers, Allen said alcohol abuse remains "hands down" the most serious problem in the region.
"It's easily available, it's socially approved, and while there are plenty of folks who will also use street drugs and alcohol, there are many more who will use alcohol and will never use street drugs. Alcohol is a net that is thrown over almost all people who use substances at all," she said.
Shannon Esala, a recovery services program coordinator at the Behavioral Health Unit, said the pandemic has exacerbated the community's already-dire drinking problem, with not just more people abusing alcohol, but also using more of it.
"The blood-alcohol levels (of patients coming into treatment) on average have increased quite a bit. They are consistently on the rise," she said.
If there's any good news, it is that help still is available. Allen said the NorthLakes program is not turning anyone away, at least not yet.
But capacity could become more of an issue the longer the pandemic goes on, she said. She and other experts fear that some people are avoiding seeking help because they don't want to risk being in treatment with someone who has the virus.
"I think need and demand will both increase over time here, but currently anyone who reaches out to us will be able to be seen," she said.
Esala said her organization, like many others across the nation, is working on developing a hybrid approaches to provide treatment in the age of COVID, trying to find what works best among tools such as telecare, phone conferencing and face-to-face treatment where possible.