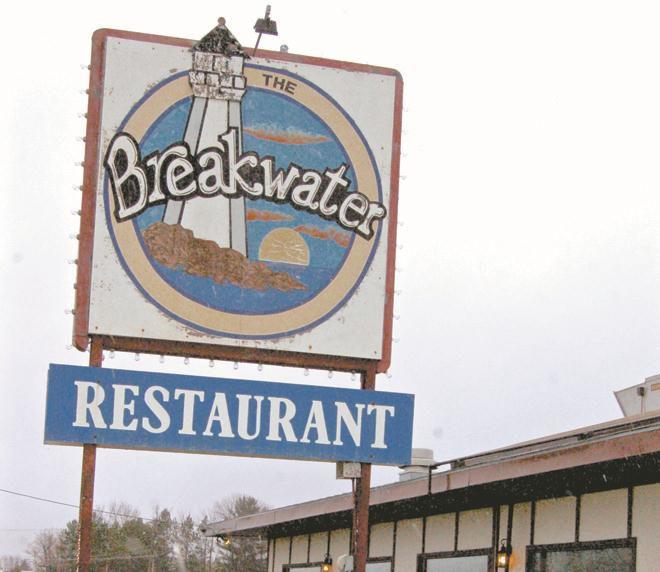 Once the COVID-19 outbreak has finally come under control and closures caused by the virus are rescinded, there will still be an economic price to pay throughout the United States and in the Bay Area.
In Ashland County the costs could be staggering. The county government relies heavily upon visitor spending and resultant sales taxes and has a large number of workers who depend on the tourism industry.
Just how high a cost is a matter of speculation so far, but County Administrator Clark Schroeder projects it could be substantial.
"We are anticipating between a $100,000 and $200,000 decrease in county sales taxes which go to fund county services," he said. "We would anticipate long term that there might be more people not paying property taxes, foreclosures on property, which would affect the county, obviously, if it doesn't collect property taxes."
On top of revenue hits, the county finds itself with increasing costs in the area of health and human services and jail operations brought on by the threat of coronavirus.
The county has also had to have as many people as possible work remotely, which also increased costs, as has the need to step up sanitizing of public spaces and provide protective equipment for jail and health and human service staff.
Schroeder said he fears that state shared revenues are likely to be cut as a result of the commitment being made in the fight against COVID-19.
"The state is going to have a significant couple billion dollar budget hole," he said. "My gut guess is going forward in 2021 that we would anticipate less money coming from the state, due to less property tax and less sales tax," he said.
How the economy will play out in a world disrupted by the coronavirus is hard to predict, Dale Knapp, an economist for Forward Analytics, a Wisconsin-based economic research organization that is a division of the Wisconsin Counties Association, said.
"It's the right question to ask, but it's really hard to answer," he said.
One problem is that government has never faced the circumstances brought on by global shutdowns, soaring unemployment and increased costs.
"There are so many unknowns; we don't know if this is going to go away quickly or not," Knapp said. "We don't know how people are going to react. We know they are going to be a lot more cautious. There are going to be significantly fewer people going to the Wisconsin Dells, to Ashland County, to Bayfield County."
The bright spot is that tourist destinations in the Northland could prove to be more attractive than visitor hotspots downstate because northern attractions generally are less crowded than places like the Dells, and the north hasn't had the same concentration of COVID cases as southern Wisconsin.
"But, there is no doubt that there are going to be significant impacts; we just don't know how much," Knapp said.
In March, Knapp prepared a pair of projections, one calling for a pulling back of restrictions in a month, and another projection looking at two months of the current halt in economic activity.
"The second longer projection is now my minimum at this point. We don't know what the economy is going to do in terms of bouncing back; we are starting to see some data that gives us some clues, but nothing solid," he said
No matter the date, his projections have both Bayfield and Ashland Counties seeing significant losses in sales tax revenues. In Ashland County, sales tax contributes about 7% of overall revenues, while in Bayfield County the total is about 4% percent and the state the average is about 9%, which seems to bode well.
It will be worse for municipalities like Ashland and Bayfield, which are also reliant on 5% hotelroom tax revenues, which have been dramatically cut.
Another wild card: How many businesses might never reopen. Knapp projects revenue hotels and motels to fall 95% in April, to remain 60% below normal in May and 40% below normal in June. He projects similar declines in other businesses — 70% below normal for bars and restaurants, and 25% for retail sales. How many survive will have a major impact on the restart of the economy, he said.
The ultimate fallout is still in the future when sales tax declines hit. Schroeder said the county is trying to prepare. Gov. Tony Evers this week ordered all state offices to cut spending by 5%; the county has not yet made such cuts though they are likely.
"I think we will probably be making some adjustments this summer," Schroeder said.
That could mean delays in county purchases or maintenance work, he said.
Schroeder said road construction for this year has already been budgeted and that construction for next year was more likely to be affected. But beyond that, until revenue numbers firm up, he won't make predictions.
"We can't go for one month and say 'here is where we are at;' we need to see a trend line before we can make decisions," Schroeder said.