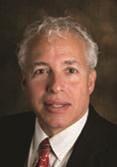 If the COVID-19 pandemic did nothing else in Bayfield County, it helped residents understand just how important high-speed broadband connections are.
With hundreds of students learning from home and hundreds of parents joining them to work remotely, Internet connections were central to life in 2021.
That's likely what drove it to be the top priority among residents in the just-completed survey of county priorities for the coming year.
Cell coverage and broadband service ranked No. 7 among residents in 2020, No. 4 last year and now it has claimed the top spot among the 292 residents who completed the surveys.
The questionnaires asked residents to rank just about every service the county provides, from police protection and parks and trails to youth programs and highway maintenance.
As residents were completing surveys, so too were Bayfield County Board members — who didn't see broadband service as as critical to life as residents did. They ranked it No. 6, behind water resource protection, senior services, public health services, police protection and economic development.
"That may be a situation where board members are very familiar with how much extreme effort we're making to address poor broadband service quality," County Administrator Mark Abeles-Alison said. "We're been addressing that for several years now."
And for good reason. Broadband service today is a vital as electricity or phone service was generations ago.
"Certainly from a zoning perspective, we're seeing an unprecedented round of new construction, and when you talk to contractors, the No. 1 question buyers have is, 'What is the broadband service like?' People need that connection. You can't sell a house without it."
Abeles-Alison wasn't surprised that board members ranked water quality so high, with recent controversies about large-scale animal farms and a plan to bottle and sell artisanal well water — both rejected — top of mind.
One surprise is that substance-abuse prevention has declined steadily among both residents and board members in recent years, falling from No. 3 among residents in 2020 to No. 6 now, and from No. 5 among board members to No. 9 now — even as the pandemic has caused alcohol and drug abuse to surge across the nation.
"I think (substance abuse) is competing with other topics, other priorities, that have risen during COVID," Abeles-Alison said. "Those other issues have become more prominent as people have become more aware of them. You can see the increase in public health, for example, which has risen dramatically.
Public health didn't even make the list for residents in 2020, and ranked No. 9 among them this year; board members ranked it No. 3. And 80% of residents said they were satisfied or very satisfied with the way the county responded to the pandemic.
Abeles-Alison said his biggest takeaway from the survey, which will be used to help craft the county budget, is that both residents and board members continue to rank road maintenance as a high priority.
"We see continued support for our 20-year highway repair program. It's been a longtime priority for the county and residents," he said. "It continues to have support across the county, with 64% of the population supporting the plan to reconstruct 8.6 miles per year. That is good to see."
A new addition to the survey this year asked how American Recovery Act money — President Joe Biden's post-COVID stimulus — should be spent.
Almost a quarter of elected leaders, 23%, said assisting businesses was the top priority for that money, closely followed by senior services at 20% then broadband expansion at 15%.
Residents spread the money around much more than that; 18% said the top priority should be broadband expansion, followed by senior services at 15%, aid to businesses at 12%, public health infrastructure at 11%, residential assistance at 11% and emergency preparedness at 10%.
"Both residents and supervisors had the same responses, in slightly different order, for the COVID aid money," Abeles-Alison said. "It gets at, as we have these one-time monies, there's an awareness and need to focus state and federal resources for our recovery."