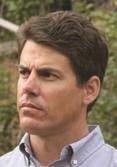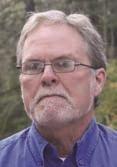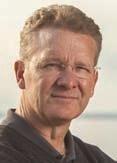 The north branch of Fish Creek runs through a thickly wooded mixed forest of hardwoods and evergreens about 14 miles west of Ashland.
It is a cold, and usually clear Class I trout stream. But when torrential rains strike, as they have three times in the past seven years, the normally placid creek becomes a raging torrent and turns into the largest source of excess sediment and phosphorus feeding into Chequamegon Bay.
But if efforts being undertaken by Northland College's Mary Griggs Burke Center for Freshwater Innovation are successful, that destructive erosion may someday be controlled or even halted.
That would be quite an accomplishment. On Father's Day of 2018, the storms were so violent that a bridge culvert on Highway 2 less than a mile upstream failed, sending a tidal wave of water through the narrow valley, sluicing an estimated 45,000 tons of sediment into the bay and creating a plume of mud that could be seen from space.
"Behind us lies ground zero for sediment and phosphorus contributions into the bay," said Matt Hudson, associate director of the Burke Center.
Hudson said the failure of the bridge and the erosion caused by the Father's Day Flood were devastating for the Bay Area.
"The failure of this major economic artery disrupted the flow of people and goods for months after the storm and serves as another example of human-built infrastructure all across the country, not just in this region, that is not built to withstand the changes to our climate that we are now experiencing," he said.
Although the highway damage has been repaired, Hudson said havoc caused by the flood downstream has not received much attention, though the damaged riverbank continues to lose an estimated 4,000 tons of sediment a year.
He said the mud and sand washing into the bay affect both the natural environment and the human population of Chequamegon Bay, destroying fish habitat, increasing the cost of drinking water treatment for Ashland and damaging tourism and recreational use of the lake. Sediment also contributes to bluegreen algae blooms, Hudson said.
"Lake Superior is the coldest and cleanest of the Great Lakes and a place where we never expected to see this kind of thing happen," he said.
Hudson spoke Monday at the site of a $320,000 project funded by the Great Lakes Restoration Initiative that offers the beginning of a solution to the sediment problem. A series of oak timber cribs, built and tied together with steel cables at the foot of the 80-foot-tall bluff, will keep the creek from further eroding along 600 feet of shoreline. Once the cribs are in place, the streambed will be routed away from the foot of the bluff, preventing future erosion.
Work at the site and at a smaller bluff downstream will prevent 5,600 tons of sediment from entering the creek and ultimately Chequamegon Bay every year, Hudson said.
"This project will build resilience to our natural systems as a buffer against our changing climate," he said.
Vice Chairman of the Great lakes Commission Todd Ames said nearly $4 billion has been devoted to Great Lakes restoration projects, with more than $400 million devoted to projects in Wisconsin.
"There has been broad bipartisan support for significant conservation projects, funding over 5,000 projects, including this one," he said. "We have been able to clean up toxic hot spots, restore wetlands, prevented the spread of invasive species, and restored habitats and reduced runoff at spots just like this one."
He said plans for Fish Creek called for sediment reductions of 16,000 tons a year.
"Stabilization of this bluff is projected to achieve 28% of that goal," he said.
The key to future sediment-reduction is working with landowners, Hudson said. That wasn't an issue at the current worksite because the land is publicly owned. Work on private land will require cooperation of landowners who have to be convinced of the value of the effort to them.
"And then there are a number of landowners who just don't trust the government," he said. He said given the bipartisan willingness to fund the restoration work on the part of Congress, funding for future projects would likely remain available.
"Cooperation with private landowners is the key," he said.
Burke Center Director Peter Annin said funds have been available for Fish Creek because climate change is a driving force for local problems.
"We have been a hotspot for these big storm events. We are seeing some of the most severe climate-related storm events anywhere on the Great Lakes watershed," he said. "As long as these big events keep happening, and the need is there for this kind of restoration work, we are cautiously optimistic that we will be able to continue to bring in the funding for this kind of work."
Hudson said the project demonstrates that halting erosion is possible, despite the remoteness of some of the sites. He reiterated that private landowner cooperation was vital to future project success.
"We are going to need more of that moving forward to see the goals we have set happen," he said.