Fundraiser planned to send vets to Washington D.C. monuments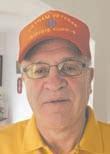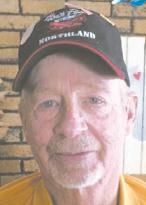 Ron Schwiesow was on patrol in Vietnam when he and a buddy switched off at being the point man for their squad.
As Schwiesow moved back to the squad from the point — the man out in front of the patrol scouting for the enemy — he heard his buddy swear.
"I knew that he'd stepped on a landmine," Schwiesow said.
Schwiesow quickly turned away, but the mine blast blew apart his buddy and sent shards of shrapnel hurtling through the jungle — and through Schwiesow's body.
He survived and made it back home, but the reception he got was no hero's welcome.
"When I came home, the career planner talked to a bunch of us, and told us the war wasn't very popular with the people back home, and if somebody doesn't know you were there, you probably shouldn't talk about it," he said.
Undoing that cold reception is one of the goals of the Honor Flight program — an effort to bring military veterans to visit the monuments to their wars and service branches in Washington, D.C. at no cost to them. The local Honor Flight chapter will hold a fundraiser Saturday to send its next batch of Northwoods veterans on the trip.
Schwiesow is among more than 223,000 veterans who have made the journey since Honor Flights began in 2005 — he went in April of 2017 — and like many Vietnam veterans, he found the experience cathartic.
"I can't explain; it was just so wonderful. There were thousands of people greeting you. I had several people come up and ask to give me a hug, to welcome me home. It was a very, very humbling, it brought tears to my eyes many times," he said. "Anyone who has a chance to do this should take advantage of it."
That's the magic of the flights. As former service members arrive in D.C., they are greeted by active service members and escorted through the airport. Crowds often stop and salute them, not just in the airport but at every stop on their journey.
And when they arrive back at their home airports, they are given the welcome some never received when their service ended, particularly for those who served in Vietnam or Korea, the Forgotten War.
"When I walked off that plane at the airport in Washington, D.C., it got me right there," Ashland's John Radloff said, pointing to his heart. "I
did not expect it; nobody told us it would be like that."
Radloff, who served in Korea, was walking near the Lincoln Memorial, one of the stops on the Honor Flight agenda, when a family approached him. Honor flight participants are given polo shirts, hats and name badges to help folks recognize them.
"The father shook our hands, the mother gave us hugs, and the children all hugged us. It was beyond belief," Radloff said. Like Schwiesow, Radloff wants every veteran to experience those feelings. But every Honor Flight costs hundreds of thousands of dollars in plane rental and other fees, so a lot of fundraising goes on before the trip begins. In the Chequamegon Bay area, Lake Superior Intermediate School teacher Nikki Sprague and a few other teachers team up annually with Neighborly Bar co-owner Jean Ronning to help raise those funds.
She was drawn to the effort when her grandfather, Korean War vet Jerry Gurske, participated in a 2016 Honor Flight.
In the beginning the group set a relatively modest goal.
"We were hoping to get enough money to send one veteran to Washington," said Sprague. "We raised just under $10,000."
That was enough to send not one but about 16 local veterans on the trip. In 2018, they increased that total.
"More than $20,000 over two years — that's 33 veterans we were able to send," she said.
Sprague said the event is a demonstration of the community's support for its veterans, with baskets being put together for a raffle, business donations and donations from individuals.
"We have a number of businesses that sponsor the full $600 for a veteran to go," she said. "People are really giving for vets. We just organize it; it's everybody that donates raffle items, donates money, that makes it a pretty powerful event."
This year's fundraiser will go on all day Saturday, and Sprague is keeping her expectations modest, hoping to again be surprised by Bay Area generosity.
"We always get really nervous beforehand, hoping that we can do better than we did the year before," she said. "Still, it would be amazing if we could raise $10,000 again."
If you go
What: Fundraiser for local Honor Flight chapter
Where: The Neighborly Bar in Ashland
When: 11 a.m. to 7 p.m.
Additional info: The Bad River American Legion Post will provide Indian tacos with the proceeds going to the fundraiser. Raffle tickets will be on sale from 11 a.m. to 6 p.m. with a 50-50 drawing also available. The raffle drawings begin at 6 p.m. with the 50-50 drawing following the raffles.