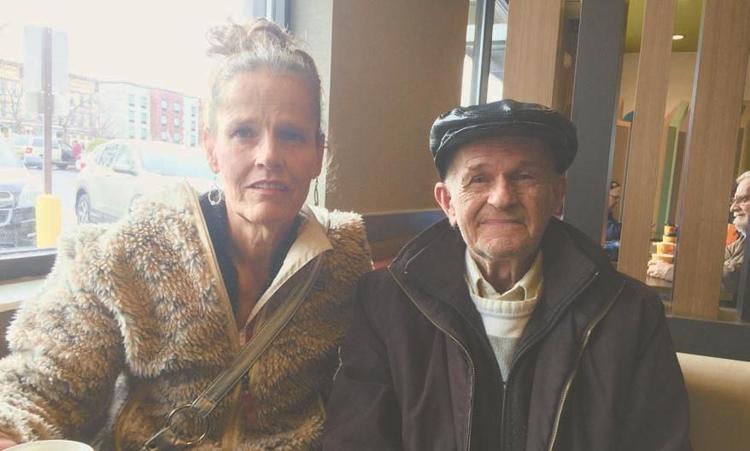 More than 16 months after Sherry Hanson awoke with her former boyfriend trying to smother her in the burning bed he had set afire, the Ashland woman finally has some peace of mind.
She was in the courtroom Tuesday when the verdicts against her attacker, Eugene Stumbaugh, were announced: Guilty of two counts of bail jumping. Guilty of arson. And most important, guilty of attempted first-degree intentional homicide.
It took the jury just 13 minutes to make a decision.
"It's enormous, just an enormous relief," she said.
Though Stumbaugh has been in jail since shortly after the attack, he has haunted Hanson ever since. She would bolt awake at night, reliving the night he set her afire. She feared that Stumbaugh somehow would get out of jail and return to finish what he started on the night of July 7, 2018.
"Never knowing what Eugene is up to next was just a lot of anxiety," she said in an interview the day after the verdict.
Stumbaugh was charged after he took a container of gasoline to Hanson's bedroom and as she slept, poured it on her bed and set it ablaze. He then took a pillow and held it over her face as the fire spread.
Hanson managed to free herself and ran screaming from her home as the fire spread throughout her bedroom. She suffered serious burns and was taken by helicopter ambulance to a Duluth hospital.
Stumbaugh turned himself in to police the following day, and has remained in custody since.
Hanson knows now that Stumbaugh is going to prison for a very long time, perhaps for the rest of his life. But enduring years of an abusive relationship that ended with an attempt on her life is not something she can easily put behind her.
"It's going to affect me for the rest of my life," she said. "I'm not going to be the same. I'm always going to be looking over my shoulder. I am maybe not as trusting as I used to be."
Hanson still does not know what caused Stumbaugh to abuse her. But it got so bad that she felt she would be better off dead than endure it any longer.
"He took control of my house, he took control of me. It was horrendous," she said. "He told me every day if I were to leave him, I would burn."
She said she finally mustered her courage and ordered him out of her house.
"He just didn't accept it," she said.
That led to a confrontation that resulted in the police being called and Stumbaugh's arrest on domestic abuse charges. Freed on bail, Stumbaugh wasted little time in returning to Hanson's home, pouring gasoline from a lawnmower into a breakfast bowl, then throwing it on her bed and igniting it.
"I knew he was going to burn me, I just didn't think it would be that soon," she said.
Both Hanson and her caregiver, Dave Pruski, 71, who was also in the house when Stumbaugh made his attack, were pleased with the way the case was handled by police and the courts.
"The case was handled terrifically by Ruth (Kressel, Ashland County assistant district attorney) and the rest of the staff. That includes police officers, the fire department, and the outcome was fantastic. We can now live a life without fear," Pruski said.
Like Hanson, he bears scars from the attack. Since that night, he's been unable to look through the kitchen window for fear of seeing Stumbaugh lurking outside.
"Maybe we will be able to take the chair away from the door, knowing he will not be there. It's been there for the last 16 months," he said.
Hanson said she's still in the process of repairing her fire-damaged home, but she's ready to get on with her life and close the chapter written by Stumbaugh.
"We'll just try to move on," she said.