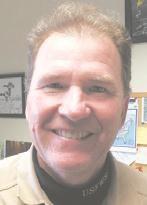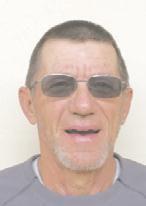 The common tern is anything but common on the Great Lakes, especially Lake Superior.
Though as many as 4.6 million are spread across the globe, the compact seabird with easily recognizable orange bill and legs, a harsh, high-pitched cry and black-capped head, is declining in numbers in the Great Lakes, with just 10,000 breeding pairs left.
That makes the small, manmade island in Chequamegon Bay, easily visible offshore on Ashland's east side, crucial for the survival of the birds on Lake Superior.
That's where they go when love is in the air.
"The Ashland tern island is one of only two nesting areas on all of Lake Superior," Wisconsin Department of Natural Resources Conservation Biologist Sumner Matteson said. "There are only five nesting sites in Wisconsin, so even though it is not a very big site, it contributes each year to over 100 nesting pairs. So over 200 birds use that site year after year after year. It has become really important that we maintain it and keep it going as long as we can."
It's so important that the U.S. Fish and Wildlife Service is spending $186,000 to rebuild the island's support structures to better resist storm-driven waves and winter ice. The work, being done now, should allow terns to keep romance alive on the island for up to 50 years.
"It's an awful lot of money for an awful small bird, but it's a state endangered species," U.S. Fish and Wildlife Service Biologist Ted Koehler said.
The common tern is an amazing traveler. Nesting over much of the northern part of the United States and
into Canada, the population travels thousands of miles to overwinter.
"All of the Great Lakes birds from Canada, Minnesota and Wisconsin that were involved in a migration study project were found to go down to the northwest coast of Chile to winter," Matteson said.
The tiny island where the birds nest in Chequamegon Bay is a remnant of an old iron oredock that was demolished decades ago. Terns are known to have nested at the site since 1974, but in many respects the location was less than ideal. It was so close to the water that it was threatened by storms that could strike during the nesting period in late spring to late summer. It was also vulnerable to predators like mink and weasels that could swim up to the island and make a meal of eggs or chicks.
That made it difficult for amorous terns to get their groove on. So in 1986, a group of sports men from the Northern Wisconsin Rod and Gun Club used a grant from the Wisconsin Coastal Management Program and built a heavy timbercrib structure to protect the island from washing away completely under the relentless actions of water and ice.
In 2000, the structure was rebuilt with funds from the Environmental Protection Agency. The latest construction will replace timber cribbing with a steel structure that will better stand up to the forces that challenge the island.
"The interior wooden walls have deteriorated to the point where there is separation taking place," Koehler said.
Koehler said the project would include additions of protective rock around the island as well as new sand and gravel to help the birds build comfortable nests.
"We've had a lot of success over the years in building up the numbers, but it all depends on the viability of the site," Matteson said. "This is the oldest, longest-lived colony on Lake Superior, and I think possibly on the Great Lakes. Its viability to us is very important. We don't want to lose it."
The colony is also important to birdwatchers who visit the Ashland area. For some, a stop at Ashland is their best chance to add a common tern to the life list of birds they have observed. Ashland residents can see them almost every day from Bayview Park beach, the nearest land point to the island.
"I can see them pretty regularly; with 100 nesting pairs, so it's not that uncommon to see them, and I like them all," said Ashland bird watcher Tim Oksiuta.
He said he was delighted with the project,
"It's an important spot, no doubt about that; bird habitat is disappearing like crazy and we've got to protect what we've got," he said.
Koehler said Pearl Beach Construction of Clinton, Michigan, is doing the project, which is being completed during the fall to ensure it doesn't disturb nesting birds. Koehler said if the weather holds, the project should be complete by next week.