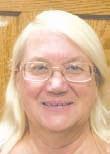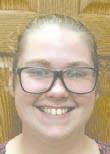 Eighty-year-old Rose Lajeunesse —better known as "Rosy P" to her friends — lives quietly in her eastside Ashland home.
She relies on her Social Security to get her through the month, so there isn't a lot of money available for emergency expenses, like the time rainwater started dripping through her roof and into the dining room.
She knew something had to be done fast or her snug little home would suffer irreparable damage. But with her limited income, she didn't know where to turn.
Then she heard about the Ashland Housing Improvement Program, a community-funded effort that provides small grants for homeowners to make modest repairs to their properties.
"The whole roof didn't need to be done, just a small area where some shingles came off," she said. "They came right away and took care of it."
Lajeunesse said applying for the grant was simple and the people involved from the city's planning and development office were "wonderful to work with."
"I don't have to worry anymore," she said.
People like Lajeunesse who own and live in their homes but struggle to keep them up are exactly who the Ashland Housing Improvement Program was designed to help.
The program began in 2015 with a $20,000 donation from an anonymous donor and instructions that the grant be used in small projects that provided the most bang for the buck for homeowners, neighborhoods and the community. The donor also gave $10,000 the following year.
Since then, more than 25 Ashland homeowners have been aided with projects that ranged from providing paint for buildings that badly needed exterior work to covering the cost of garbage bins so owners could take down a failing structure or remove junk and debris from yards.
Christine Luebben, the city's property and maintenance specialist, serves as the HIP coordinator, and she makes a point of including information about the program to anyone who receives a property maintenance letter. Those letters are sent to owners whose properties violate city codes for maintenance and repair.
"We buy the paint locally, we get doors we need or lumber for the projects, it's all bought locally," she said. "That money donated to the program definitely comes back to the community."
Megan McBride, the city's director of planning and development, said the program has always relied on community donations from businesses and people. In addition, the city has provided a couple of grants as well as the staff time needed to make the program work.
The latest of the community grants is a $2,500 donation from Associated Bank of Ashland, made in August, its third annual gift to the HIP program.
Now in its third year, the program is branching out slightly, with McBride considering a donation of paint to Lighthouse Baptist Church and organizing volunteers to use the program's resources to help other non-profits.
"It won't be our typical project by any means but it will still fit into the intent that HIP started with," McBride said. "We want projects that are impactful, helping someone who would either not have the physical or financial means to complete the project otherwise."
McBride said plenty of projects fit this bill, and the limiting factor was only the amount of money available.
"Really, about $2,000 is the maximum-sized project we can do right now, and about six to nine projects per year is our average," she said. "We have a whole queue of projects lined up for next year already."
That demand means McBride will turn to the community this fall and winter to seek more donations.
"The HIP program is by no means the only solution needed to address Ashland's housing issues, but it offers one proactive way to start bring up the safety and quality of properties that most need it," she said.
Those interested in applying for the HIP program or donating to it can contact McBride in the Planning and Development office at Ashland City Hall at 715-682-7041 or mmcbride@coawi.org.