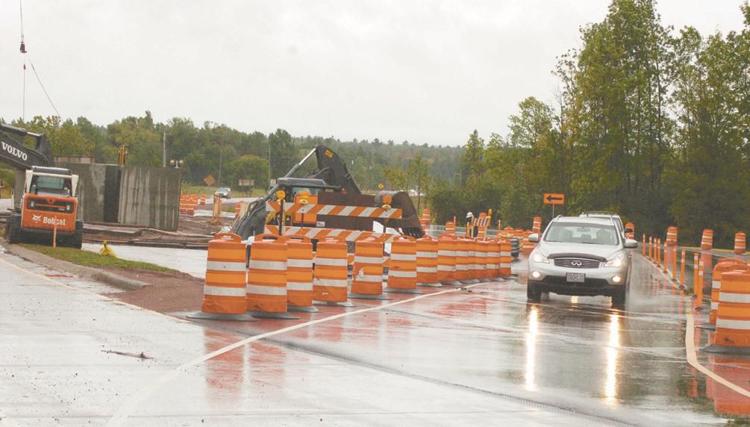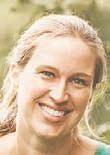 A Fifield woman has become a somewhat unwilling advocate for cell phone driving bans after she learned the hard way that the state already bans phones — sort of.
Laura Stroud was on her way to Washburn from her Fifield home when she saw the flashing blue lights in her rearview mirror.
She had just come through the construction zone on Highway 13 near the roundabout with Highway 2 in Bayfield County, and thought the sheriff's deputy had an emergency ahead of her so she pulled off the road.
The deputy pulled off too.
She couldn't imagine what she had done wrong until the officer told her that it is illegal in Wisconsin to do what she had done: use a cell phone in a construction zone. Stroud had no idea it was illegal, and she apparently isn't alone. The deputy told her she was the third person he had stopped that day who was unaware of the law.
Then he gave her the ticket.
What Stroud found out the hard way is that in Wisconsin, talking on a cell phone or operating any kind of a handheld mobile isn't specifically banned, but the state considers it inattentive driving in a construction zone, punishable by a $162.70 fine for a first offense and four demerit points on a driver's record. The fine is $200.50 for a second offense.
Although Stroud was chagrined and embarrassed to receive the ticket, she rapidly changed from being an inadvertent lawbreaker to a strong supporter of the ban.
"At first I felt bad, because it was kind of stupid. I always try to dot the I's and cross the T's," she said. "This is a law and I wish I had known about it."
Stroud said when she thought about it, it made perfect sense — particularly in light of a construction worker who recently was critically injured when hit by an SUV in Ashland.
"You always need to be paying attention to everything going on in a construction zone," she said. "I think it's a good idea; I don't disagree
with it at all. Going forward, the only responsible thing I can do is not talk on the phone in a construction zone.
Bayfield County Sheriff's Department Chief Deputy Dan Clark said the interpretation of the inattentive driving statute is meant to protect both motorists like Stroud and highway construction workers.
"It is certainly a safety issue especially in a construction zone, where there are so many other stimuli hitting the driver. Adding one more distraction was determined to be unsafe," he said.
The need for that protection was made abundantly clear on Aug. 26 , when 43-year-old Vickie Williams of Odanah, a road construction flagger for Northwoods Paving of Ashland, was hit by the SUV on Sanborn Avenue — one of the average of nearly 2,000 work-zone crashes in the state every year, according to the Department of Transportation.
Clark said state has been ticketing cellphone drivers in work zones since 2015, when the measure was introduced with a good deal of publicity.
"At a lot of construction zones, there will be signboards that tell you to turn off your cell phones," he said.
Clark said the county issued three citations for using phones in construction zones last year, and deputies already have written six this year, including the three issued on the day Stroud was ticketed.
Several Wisconsin municipalities have adopted the state's regulations for construction zones to take effect throughout their communities. Wausau, Marshfield, Stevens Point and Rhinelander all have bans on hand-operated cell phones, GPS units and other devices unless they are operated in a voice-activated or hands-free fashion.
Stroud said she just wishes that the work-zone ban was as actively promoted as the "Click it or ticket" seatbelt or "Drive sober or get pulled over" campaigns.
"When I got pulled over, I had no idea it was against the law. Now that I know, absolutely, it makes sense," she said. "People need to have it put in front of them — this is important, and you need to pay attention or there will be consequences."