Tricia Bowers woke up Sunday, made banana bread for her family and cast about for something to do as her business and many social activities had come to a halt in the face of COVID-19's appearance in the Northwoods.
Although she had shuttered her downtown Ashland gift shop Home Expressions, she was determined to keep herself active.
As Bowers considered the banana bread, she thought: Why not make more plus some muffins and deliver them directly to Ashland's health care workers? She leaped into action.
Bowers put a call out on Facebook for bananas, and soon people were leaving the fruit at her Main Street business's back door. She and her 16-year-old daughter also drove around to buy bananas in stores as far away as Grand View.
With bananas in hand, Bowers met her aunt Margie Dufek at her restaurant Lakeshore Café on Ashland's west side, and the duo spent about five hours baking in the commercial kitchen.
Then Bowers delivered banana bread and muffins to Memorial Medical Center as well as Ashland's two nursing homes, Court Manor and Ashland Health and Rehabilitation.
One nursing home worker who picked up the baked goods was overwhelmed by the generosity, saying, "Nobody ever does this," Bowers recalled.
"But if you're not healthy enough to do your job, you can't help the residents," Bowers replied to her.
Bowers was carrying on a family tradition of lending a helping hand to people in the face of adversity, just as her mother would do. They couldn't always give money, Bowers said, but her mother was quick to heat up the stove and make a hot dish or anything else that could be eaten over a few days or frozen for the future.
"She always thought of everybody else, always," Bowers said.
Bowers' story is just one of many among Chequamegon Bay residents who are reaching out to neighbors and community as COVID-19, a deadly respiratory disease, races around the world spreading fear and panic.
While the illness plagues the populace, businesses have closed, events have been canceled and people have been warned to socially isolate themselves. Gov. Tony Evers made a "safer-at-home" order Tuesday and made non-essential businesses close up shop, further casting society into the unknown.
But people are nothing if not pluggers up north, and many are carrying on in their own ways.
Home time
Jamey Penney-Ritter, a photographer and illustrator, runs her business, Bemused Design & Photography, out of her Washburn home, so she continues to work while doing her part to help her family, neighbors and community as best she can.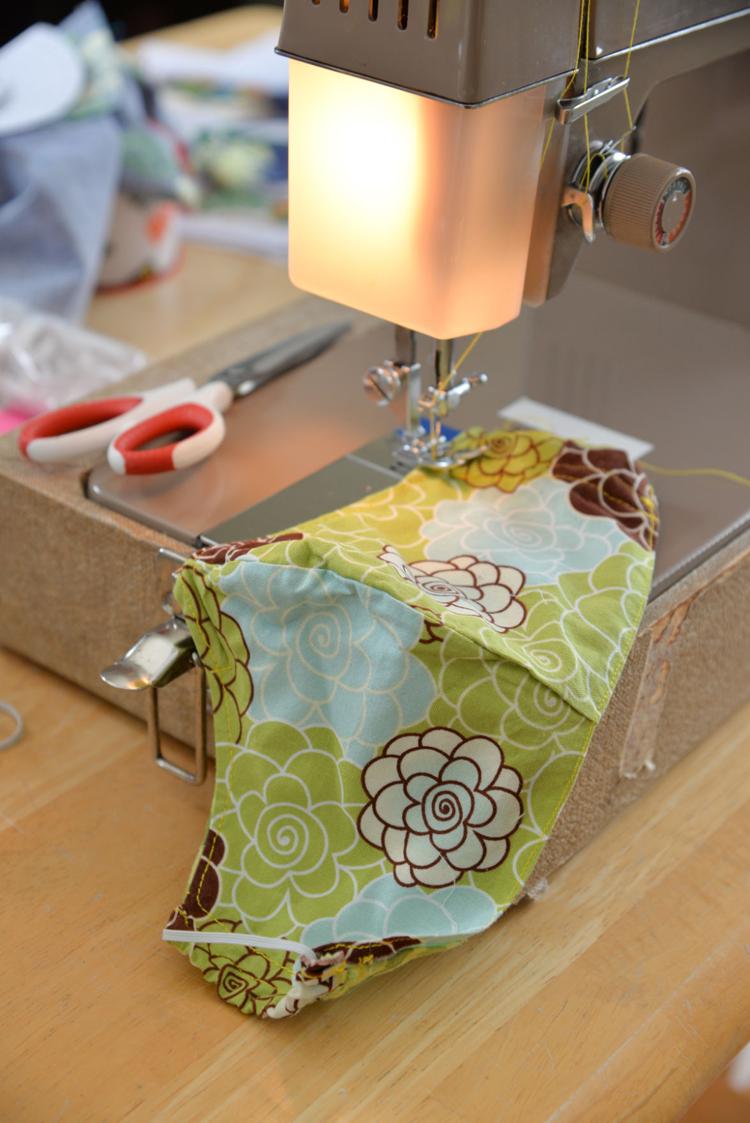 At this time of year Penney-Ritter is usually creating new prints to add to her collection, she said. But she also is making some of them into coloring pages for people to color while sheltering at home as a way to pass the time.
The fabric lover also is dipping into her stash to sew up masks for her family and then neighbors if they want them.
As if this isn't enough, she also established a Facebook page — Washburn Help Network — for city residents to reach out to others in the community if they need a hand.
In between all of this, she is taking her son, a senior in high school, and eighth-grade daughter on trips to such outdoors places as Cornucopia Beach to linger, talk and make jokes.
"I've really enjoyed having mandatory time alone with the children," she said.
Business buddy
Nicole Then, an employee at the Washburn Area Chamber of Commerce, also has had a child to care for during the workday since schools closed.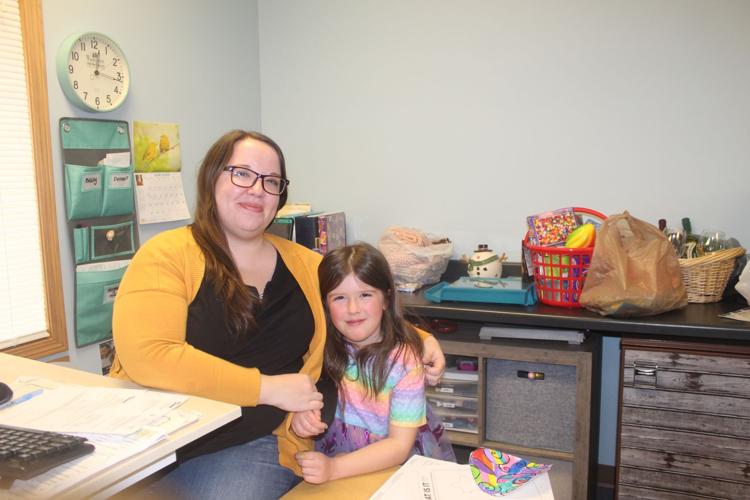 Then has been taking her 6-year-old daughter, Jovie Escolar, to the chamber office with her. If she hadn't had the option to take her kindergartner to work, she would have had a very difficult time finding childcare, she said.
The chamber office closed to the public Tuesday, and Then's husband, who works for R's Auto Body in Ashland, faced an uncertain future as he didn't know if the shop would be deemed essential.
But Then planned to keep up with chamber work as much as possible from home and watch Jovie, who is missing her friends and teacher.
"Jovie really loves school," Then said. "She was pretty upset."
Building business
Although it seems like business has come to a screeching halt, a construction worker and roofers were busy Monday in Washburn.
As Seth Vasser, owner of Wintergreen Remodeling, was working on one of his rental properties in Washburn, he said COVID-19 had made a dent on his bottom line and people seemed to be holding onto their money.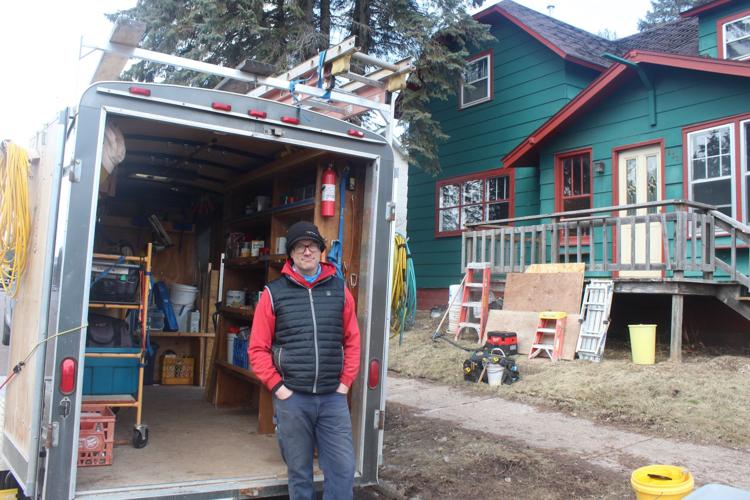 But Jeff Myers, owner of Affordable Roofing and Construction of Ashland, said he hadn't seen a downfall in business as he and his crew worked on a Washburn roof Monday.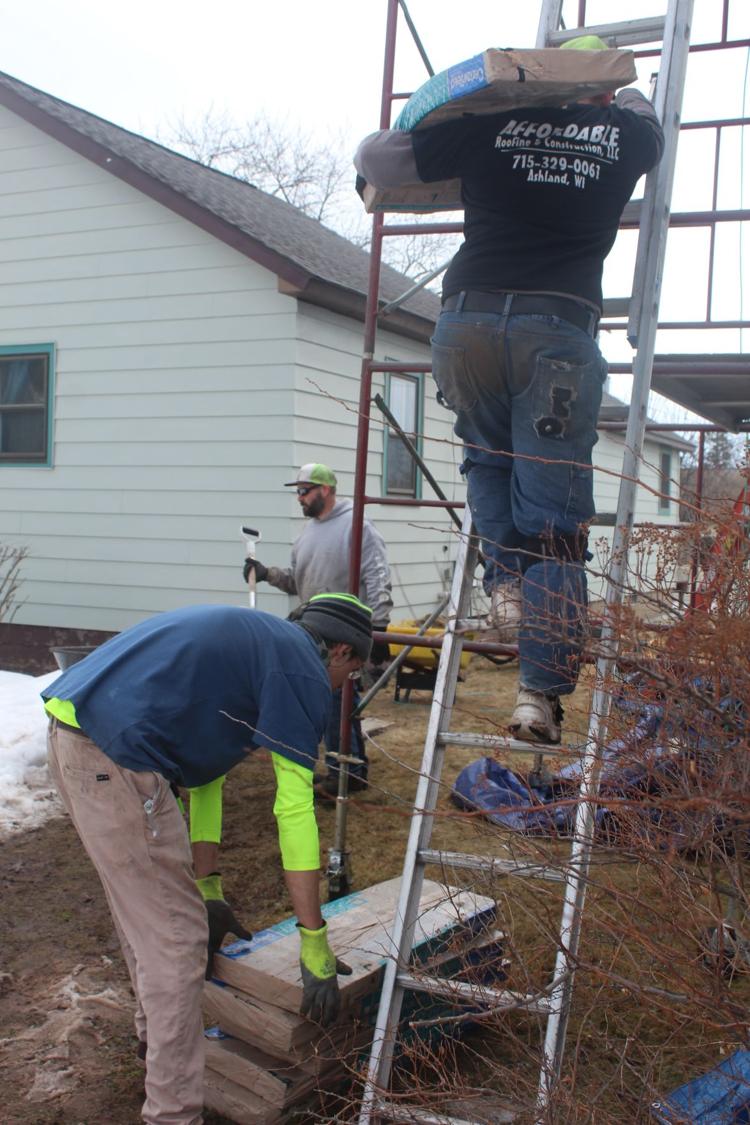 Myers said people who had contracted with him last year aren't canceling the jobs, and he's getting three to four calls a dayWashburn Hardware & Sport owner Nate Swiston likewise has seen home improvement and repair going strong as his business has sold a lot of paint, painting supplies, and plumbing and electrical items.
Plus he sold a couple of bicycles over the past few days, going to show that people are thinking about getting outdoors and exercising, he said.
On the bright side
Myers said he has been trying to pass along his good fortune by ordering carry-out food to help hard-hit bars and restaurants, and this is a tack Ricardo and Ann Bowker of the Washburn area also have adopted as they face the future with optimism.
Monday the couple ordered egg rolls from Panda House after visiting Big Rock to get their outdoors exercise and said they planned to buy gift certificates for Café Coco to help keep the Washburn restaurant afloat during its closure.
Ann said she is taking all recommended precautions to keep herself safe and is determined to be positive. Her husband, Ricardo, echoed her sentiment.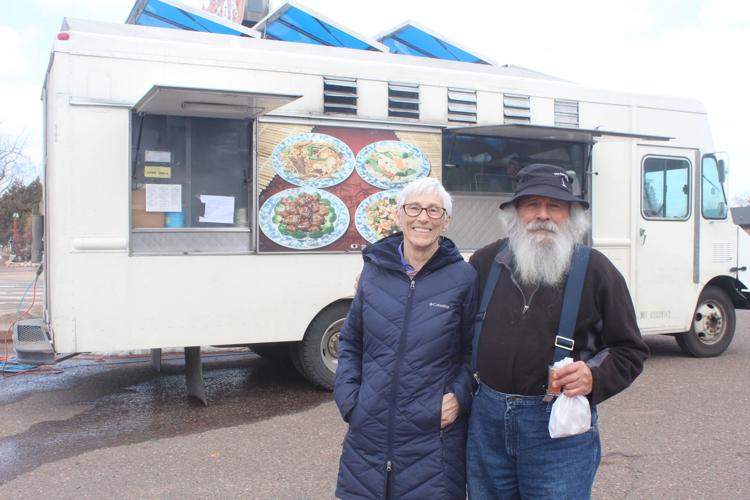 "The worst possible thing a person could do for their own health and the health of the people about them is to live in fear," he said.
Instead, he advised people to pray, turn to their higher power and love Mother Earth.
"And in the process of doing that you'll come to find out things aren't as bad as what you might think they are," Bowker said.